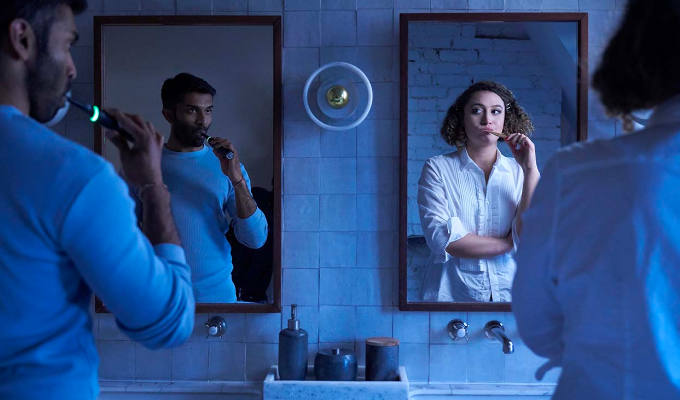 When is BBC Three returning to air?
BBC Three will relaunch as a broadcast channel on Tuesday February 1, the corporation has announced.
The channel, which has championed many new comedy programmes including Fleabag and This Country, controversially went online only in 2016 – but last year regulator Ofcom gave the green light for its return.
It will broadcast from 7pm every night on Freeview, Sky, Virgin and Freesat.
RuPaul's Drag Race: UK Versus will air on launch night, with the second series of Rose Matafeo's Starstruck, pictured, coming to the channel in February, too,
When the news of the channel's return to air was announced, BBC Three controller Fiona Campbell said:This is a big moment, with the new channel providing a destination for young audiences to discover more content on the BBC.
'We will continue to back new talent and bold ideas. This approach will bring the audience a distinctive mix of programmes that are there to entertain, inspire and challenge thinking.'
The Corporation's decision to take BBC Three off air provoked outrage in the industry at the time with 750 actors, writers, agents and executives – including comedians Jack Whitehall, Steve Coogan, Rob Brydon, Greg Davies and Noel Fielding - writing to the BBC to protest the move.
Ofcom gave the go-ahead for the move back to a traditional channel, concluding that it will help the BBC increase its reach among younger underserved 18-to-34 viewers – particularly those from lower-income homes, and audiences who live outside London and the South East.
But the regulators say that to ensure the channel is distinctive, at least 75 per cent of hours broadcast each year must be original programmes, commissioned by the BBC for UK viewers.
The opening week's schedules will also include both semi-finals and the final of the Africa Cup of Nations football championship.
Published: 11 Jan 2022
What do you think?