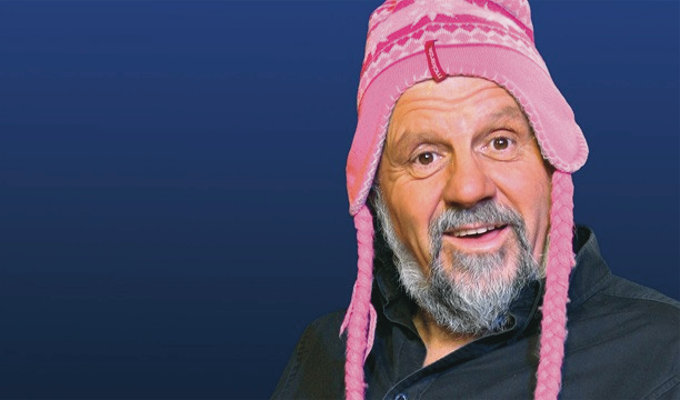 Fans invited to Jethro's funeral
Jethro's funeral is to be held at his local cathedral, and fans are invited to pay tribute.
The comedian – who died from Covid on December 14 at the aged of 73 – will be laid to rest in Truro Cathedral at midday on Monday.
Speakers outside will relay the service for those unable to get a seat inside.
Before that, his body will be taken through the streets of Cornwall so people can pay their respects.
The cortege will start from Jethro's Club in Lewdown at 10am, then pass through the nearby town of Lifton at 10.10am and then on to Truro.
In the city, the procession will start at 11.30am at the war memorial and travel through Boscawen Street, on into King Street and then to the cathedral.
After the public service a small private burial will allow the family to say their final goodbyes.
There will be no wake for fear of spreading Covid.
His official Facebook page has also warned fans not to be ripped off by any fake charity collections in his name. 'There is no charitable giving pages set up in memory of Jethro,' his family said. 'Do not get scammed.'
Jethro, whose real name was Geoff Rowe, was born in St Buryan in west Cornwall. After leaving school he worked as a carpenter and after his apprenticeship went to work in a tin mine.
He started in showbusiness singing traditional songs in Cornish pubs. At the age of 18, he joined a local operatic society. But he discovered he could get laughs, too, and so became a comic.
His reputation grew beyond the South West and although he was rarely seen on TV – save for the occasional chat-show appearance – his DVDs and videos sold in considerable numbers. His first, 1993's A Portion of Jethro, sold nearly 150,000 copies and it's estimated that he sold 4 million DVDs across his career.
At his peak, he also sold more than 250,000 theatre seats a year, but in February last year, he announced on social media that he was to 'hang up my mic' and retire from comedy. He said at the time: 'It's been a hard decision, but my memory has made it easier. A big thank you to everyone that has come to see me over 50 years.'
Jethro is survived by his partner Jennie, sons Jesse and Lanyon, step daughter Sarah, daughter-in-law Stacey and his grandchildren.
Published: 30 Dec 2021
What do you think?