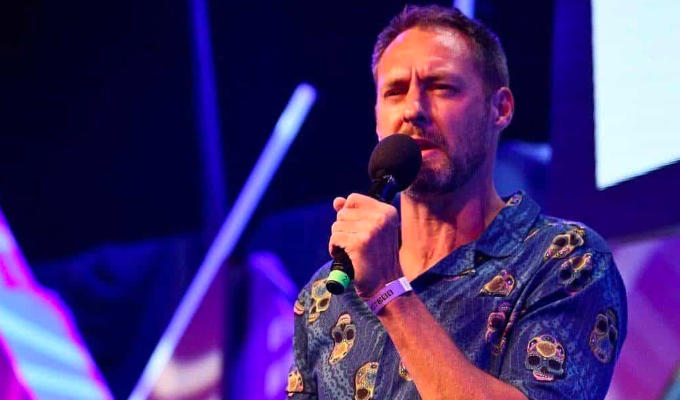 BBC pilots 'anti-woke' comedy show
The BBC is piloting a new comedy show to combat the perception that all its comedians are from the 'woke' liberal left.
Unsafe Space will feature a number of comedians linked to the Comedy Unleashed 'free-speech' comedy nights and championed by pressure group The Campaign For Common Sense.
The stand-ups lined up for the trial episode of the possible Radio 4 show includes GB News presenter Andrew Doyle and Leo Kearse, pictured, who stood for Laurence Fox's Reclaim party in May's Holyrood elections.
Also on the bill are Tony Law, Nick Dixon, George Zach and Mary Bourke. It will be recorded at Comedy Unleashed home, The Backyard Comedy Club in Bethnal Green, East London, next month,
Unsafe Space is billed as 'provocative, unorthodox stand-up comedy for the open-minded, bringing diversity of opinion to BBC Radio 4' – suggesting the programme-makers don't believe that currently exists.
The Campaign For Common Sense, which kicks back against transgender rights campaigners and believes Black Lives Matter is 'divisive ideological nonsense', listed Doyle, Kearse, Bourke and Dixon as 'alternative comedians that could be booked' by the BBC after it claimed bias in its output last year.
BBC director-general Tim Davie, a former local Conservative official, has been under pressure from the Government and right-wing press to end what they see as a bias in the Corporation's output.
The cancellation of the Mash Report last year was widely seen as a sop to such pressures, although that was never formally stated. The show's presenter Nish Kumar said it was ' a useful myth for Tim Davie to have out there, because it placates the British right. It gives the sharks a bit of blood.'
Unsafe Space will be recorded on January 17 and free tickets are available from Standing Room Only.
Published: 22 Dec 2021