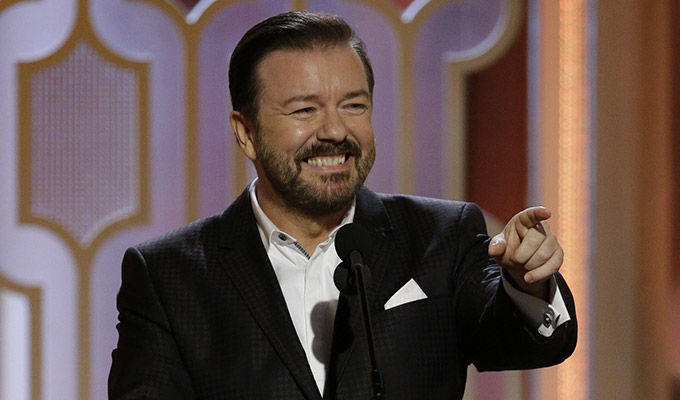 Ricky Gervais's tweet becomes an eight-part TV series
Ricky Gervais is to guest star in a new German comedy series - based on tweets he sent.
The comedian will play a fictionalised version of himself in the eight-part satire Greenlight – German Genius.
In it, star Kida Khodr Ramadan - also playing himself - persuades Gervais to give him the rights for a German remake of Extras, only to hit problems tweaking it for a local audience.
The 'self-deprecating' series, made by Warner TV Comedy, is based on an actual Twitter exchange between Gervais and Ramadan in 2018, where the comedian praised the actor's performance in a drama series called 4 Blocks.
In Greenlight – German Genius, Ramadan uses that point of contact to secure the rights to Extras despite the fact 'there are hardly any international stars in this country and the Germans are not exactly known for their humour'.
Anke Greifeneder, vice-president of original production at WarnerMedia, said: 'Greenlight - German Genius satirises the German media landscape and at the same time its own genesis: The tweet from Ricky Gervais actually existed, and it ultimately led to the idea for the series.'
Published: 27 Nov 2021
What do you think?