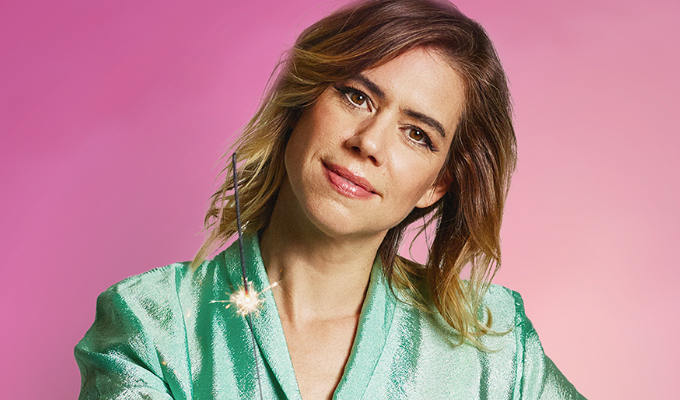 Lou Sanders announces her biggest tour yet
Lou Sanders has announced her biggest tour yet.
The Twill perform her new show One Word: Wow across 45 dates from March to May next year.
According to the blurb for the show: 'It's time for a little get together; so pull up a chair, get all cosy and let Lou Sanders (aka Dr Giggles) tell you about the time she gave this horse a boner. She'll bring her skates, you bring your wallet and you can all take some piccies. Perhaps this show is the real vaccine?'
Sanders has been a contestant on Taskmaster and David Mitchell-fronted series Outsiders, and co-hosts Dave's Unforgiveable with Mel Giedroyc.
Her previous stand-up show Say Hello To Your New Step-Mummy was a hit at the 2019 Edinburgh Festival Fringe and toured the UK.
Tickets to One Word: Wow go on sale on at 10am on Friday.
» Lou ​Sanders' 2022 tour dates and ticket links
Published: 3 Nov 2021
What do you think?