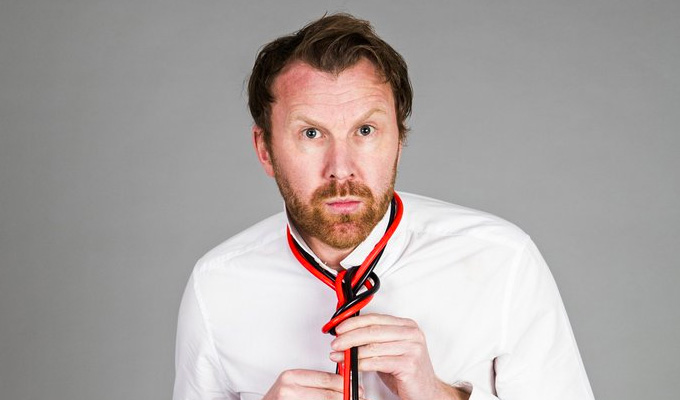 Jason Byrne's back on the road
Jason Byrne is set to resume his stand-up tour next week after undergoing heart surgery.
The 49-year-old comic had five stents inserted in his heart earlier this month after experiencing pains in his chest after going for a run.
At the time he explained that after tests medics told him that his 'heart hasn't enlarged, there's no blood clots, it's actually hereditary' – as well as a build-up of cholesterol over the years.
He cancelled several dates in his Audience Precipitation tour following the procedure at St Vincent's Hospital, Dublin, but will now return to the road on Wednesday in Norwich.
Byrne said today: 'I was devastated that I had to postpone some of my tour gigs due to me heart acting the bollix, but I'm all fixed now and pumping to go.
'So I'll see you all real soon now, as I've been a big brave boy, and dying, well living, to get back on stage to have the biggest laugh ever.'
• Click here for all Jason Byrne Audience Precipitation dates and tickets, plus review of the show from this year's Edinburgh Fringe.
Published: 27 Oct 2021
What do you think?