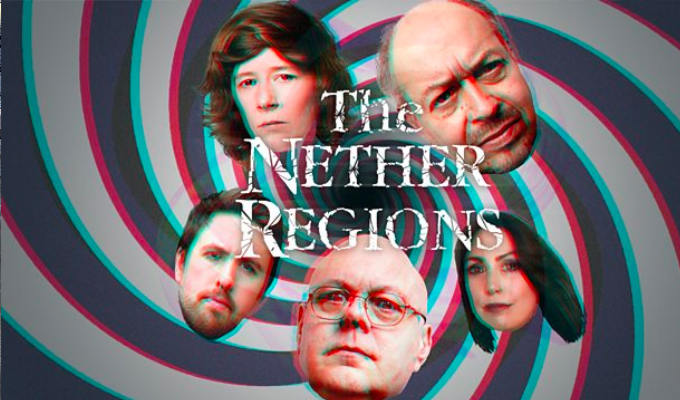 Radio 4 orders sketch series The Nether Regions
Radio 4 has commissioned a full series of its sketch show The Nether Regions following a successful pilot last year.
The show is written by Red Dwarf co-creator Rob Grant, along with Andrew Marshall whose credits include 2point4children and Whoops Apocalypse). The pair previously created The Quanderhorn Xperimentations, a 1952-set Radio 4sitcom starring James Fleet.
New episodes are to be recorded in London next month with Gelen Cripps, Ed Rowett and Holly Morgan performing alongside the writers
When the trial episode aired in 2019, Daily Telegraph radio reviewer Charlotte Runcie said it was 'extremely funny', 'delightfully silly' and 'highly promising', while the Radio Times described it as 'inspired madness'.
The blurb from producers Absolutely says the show is set in a ' place where the laws of physics and even time itself take a day off, put their feet up and watch daytime television in their underpants - a strange world where today, tomorrow and yesterday are braided together into a plaited loaf of reality, glazed with madness and sprinkled with stupidity seeds'.
The series will be taped at the Shaw Theatre in London on November 1 and 10, and free audience tickets are available here.
Published: 15 Oct 2021
What do you think?