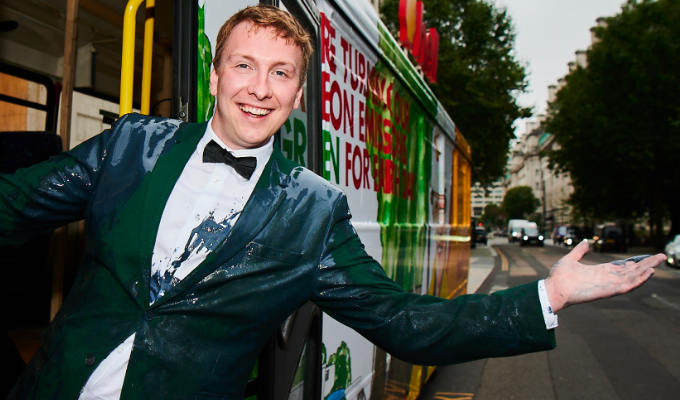 Joe Lycett takes on Shell
Comedian and consumer champion Joe Lycett is to take on oil giant Shell in an hour-long Channel 4 special to mark the COP26 United Nations Climate Change Conference.
In the show, provisionally titled Joe Lycett vs The Oil Giant, the stand-up will examine the issue greenwashing, where companies exaggerate their green credentials in their marketing output.
As part of the show Lycett will make an advert about Shell's activities and attempt to air it on primetime TV. The multinational has been found guilty of 'disregarding its responsibility' to reduce its emissions by the District Court in The Hague – a verdict the company is appealing.
Lycett said: 'The things I've learned making this documentary have been shocking. Expect sarcastic Twitter exchanges, Hollywood stars, me being confronted by some big burly security guards, and a spoof advert depicting the CEO of one of the biggest polluters on earth doing something truly disgusting.'
Joe Lycett vs The Oil Giant will air on Channel 4 later this month as part of a raft of programming on the station in the run-up to COP26 in Glasgow.
Alf Lawrie, Channel 4s head of factual entertainment, said, 'Few now deny climate change, but there are powerful vested interests still trying to delay tackling it. Who better to shine his torch of truth into the dark caverns of misinformation, than Britain's most fearless – and most fun - campaigner, Joe Lycett.'
And Morgan Roberts, executive producer for programme-makers Rumpus Media, added: 'It is a joy to be working with Joe on his most ambitious, most daunting project yet.
'The documentary sees a lovely, fearless, mild-mannered man from Birmingham take on one of the most powerful companies on earth. It seems like a fair fight to us.
Published: 7 Oct 2021
What do you think?