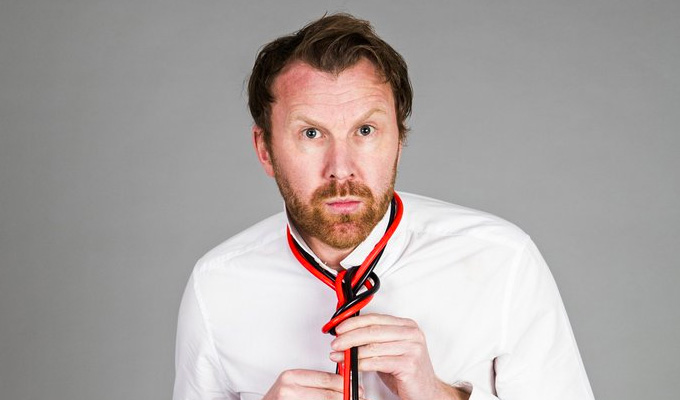 Jason Byrne pulls tour dates after heart scare
Jason Byrne has cancelled a string of UK dates after being diagnosed with a heart condition.
The 49-year-old comic revealed he got a pain in his chest while running and later discovered he has three artery blockages.
He will be going into surgery next month to have stents fitted.
Byrne broke the news on his Instagram account, posting: 'Sorry for cancelling a lot of the British tour but nothing I can do about it.
'I went for a run recently, I got pains in my chest right in my heart and I didn't know what was wrong with me.
'I went to A&E, did a bunch of stuff, got loads of tests and eventually they found three blockages.
'So around early October [is] when I have to get a couple of stents thrown in.
'Before anyone jumps on, no it was not the vaccine. I had heart professors all around me telling me what was wrong with me.
'So my heart hasn't enlarged, there's no blood clots, it's actually hereditary, that's what's happened to me.
'I'm fit and I'm underweight and I don't smoke and I don't barely ever drink, so I plead with anybody out there, just go and get yourself checked. You don't even know if you've got clogging up in your arteries.
He added that he expected to resume his Audience Precipitation tour in November, subject to medical advice and that his team were working hard to reschedule the cancelled dates.
Published: 25 Sep 2021
What do you think?