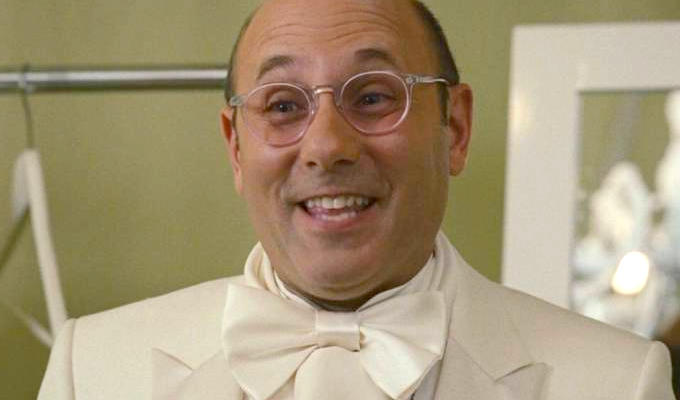 RIP, Stanford Blatch
Willie Garson, who played talent agent Stanford Blatch in Sex And The City, has died at the age of 57.
Co-stars from the hit HBO comedy paid tribute, including Kim Cattrall, who said the actor's death was 'a terribly sad loss to the SATC family'
Cynthia Nixon tweeted: 'So deeply, deeply sad we have lost @WillieGarson. We all loved him and adored working with him. He was endlessly funny on-screen and in real life. He was a source of light, friendship and show business lore. He was a consummate professional— always.'
New Jersey-born Garson had small roles in the likes of Cheers, The X-Files and Friends before making his Sex And The City debut in 1998. His film credits include Groundhog Day, Freaky Friday and There's Something About Mary.
His co-star in that movie, Ben Stiller, said that Garson was 'strong and respected in his community of fellow actors', while Seinfeld star Alexander remembered 'a dear, funny, kind man and delightful actor'.
He recently filmed scenes for the Sex And The City spin-off series, And Just Like That…
The cause of his death has not been disclosed.
• Tributes have been paid to Patty Perez, who played Goddess Patty in the Jackass films, who has also died at the age of 57. Her daughter Priscilla said: 'We want to express our immense gratitude for the love and kindness everyone has shown.' Patty died of complications from diabetes.
Published: 22 Sep 2021
What do you think?