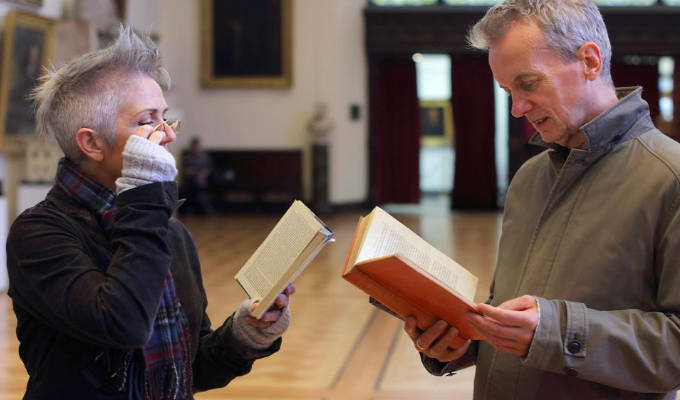 Frank Skinner to follow the romantic poets
Frank Skinner is to follow in the footsteps of romantic poets William Wordsworth and Samuel Taylor-Coleridge for a new Sky series.
The comic will be joined by best-selling novelist Denise Mina for the tour of the British landscape for the three-part series, which is due to air in December.
They previously followed Samuel Johnson and James Boswell's 1773 grand tour of Scotland for a similar series which aired in October.
Coleridge met Wordsworth and his sister Dorothy, in Somerset in 1795 and became immediate friends. Coleridge decided to move to Grasmere in the Lake District to be close to Wordsworth and in 1798. With their mutual friend Robert Southey, the trio became known as the 'Lake Poets'.
Sky Arts say Skinner and Mina will weave together the 'rich and occasionally dark tale' of the poets' lives as they drive, hike and ramble across some more remarkable British landscapes.
The lengthily titled Wordsworth and Coleridge's Romantic Road Trip with Frank Skinner and Denise Mina is being made by IWC Media, which also makes Location Location Location and Susan Calman's travelogues. It was announced today as part of a raft of programming to mark Sky Arts' first anniversary as a free-to-air channel.
Skinner is a poetry buff who has released a book about appreciating the artform, and released a podcast on the subject last year, with one episode dedicated to Wordsworth.
Published: 13 Sep 2021
What do you think?