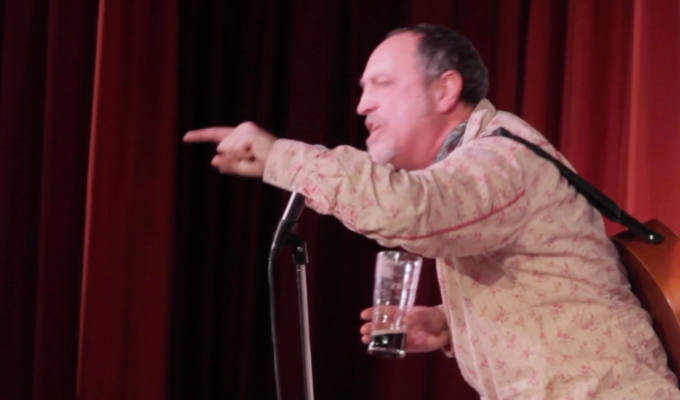 Film award for Ian Cognito documentary
A documentary about British stand-up Ian Cognito has won a film award in Los Angeles
The 73-minute piece, Ian Cognito: A Life And A Death On Stage, has been named best feature documentary film at the LA Indie Short Fest.
It was produced and directed by fellow comedians Joe Bor and Danny Ward and features contributions from the likes of Matt Lucas, Jo Brand, James Acaster, John Robins, Shaparak Khorsandi and Ricky Grover.
They recall the life and electrifying, unpredictable stage presence of Cognito – real name Paul Barbieri – who collapsed on stage of a comedy club in Bicester in April 2019 when he suffered a massive heart attack. Paramedics declared him dead at the scene.
Bor said of his film's victory: 'I'm a bit shocked. I thought our film might be too British and that it might not work overseas. I'm glad I was wrong.'
The LA Indie Short Fest invites contributions from around the world, with a series of monthly accolades. About a third of submissions are selected and about a quarter are nominated for awards.Crucially, any film selected for the festival is allowed to be listed on IMDb, giving it a major profile boost.
Ian Cognito: A Life And A Death On Stage was one of 12 winners for August named last night.
The Cognito film can be viewed for free on Vimeo, below, while the makers are crowdfunding to be able to submit it to more festivals.
Published: 7 Sep 2021
What do you think?