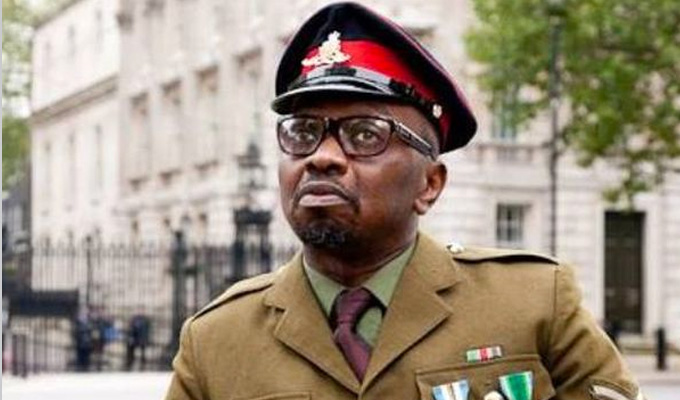 Lib Dems want jokers to set their agenda
The Liberal Democrats are inviting a bunch of jokers to help set their political agenda.
Comedians are being asked to put forward policies they want to see implemented, with the best being pitched to members of the House of Lords.
Stand-ups present their ideas at gigs – with the next taking place during the party conference next month – so the emphasis is on making the pitches funny.
Party activist Jonathan Fraser, who has produced three shows so far, told Chortle: 'We set up the gig based on the idea that comedians have a completely unique skill set: they have incredible insights into what the public want and exceptional creativity to develop new ways to make it happen.'
After each gig the winning comedian will meet all the Lib Dem peers and a few MPs – including the likes of Baroness Floella Benjamin and Baroness Bonham Carter – in their weekly Department for Culture, Media and Sport meeting.
Fraser says: 'They listen to the comedian's idea and genuinely work with them to evolve it, and put them in touch with the right people to try and make it happen.
'These meetings have happened on Zoom so far because the House has been closed, however we're hoping the next one will be in person in Parliament.'
The winners of the first three shows have been:
Bennett Arron, who pitched a new law to criminalise identity theft, based on his own experience as a victim. He's been working with Daisy Cooper MP to turn that into a genuine proposal.
Rik Moore, who pitched a Safeguard Premier League that gives football clubs points for protecting young talent against abuse. Lord Addlington put him in touch with the FA to set up a meeting on how it could happen.
President Obonjo, the fictional African dictator alter-ego of Benjamin Bello, pictured, who pitched a 'track and trace' system for racists. He worked with Baroness Bonham Carter on refining this to make it a feasible concept.
Fraser says: 'These winners were pitched in a really funny way, but had a serious tone. That said we've had lots of more straight-up funny ones such as banning blue logos for brands as they tend to be the evil ones, and a rule that, post-pandemic, all work uniforms must have a tracksuit option.'
Other comics who gave a five-to-ten-minute pitch to earlier shows have included Imran Yusuf, Elf Lyons, Sajeela Kershi and Dave Chawner.
Now Fraser, who is a member of the Lib Dem Creative Network, is putting out a call for more people to put forward ideas. 'We really want to broaden the net and get lots of amazing or funny ideas into the House of Lords,' he said.
'Acts don't have to be aligned to the party and can actively say they don't vote Lib Dem if they wish. We do only ask that they stick to broad liberal values of tolerance and respect.'
The next show will take place on September 19. Fraser, who says there is a budget to pay comedians, adds: 'We are hoping to do it in a venue so we can encourage people back into live comedy venues – a big part of the Lib Dem's plan to support culture. But it will also be livestreamed into the Lib Dem conference which will be virtual.'
To apply to take part, email crackingupthehouse@gmail.com.
Published: 28 Jul 2021
What do you think?