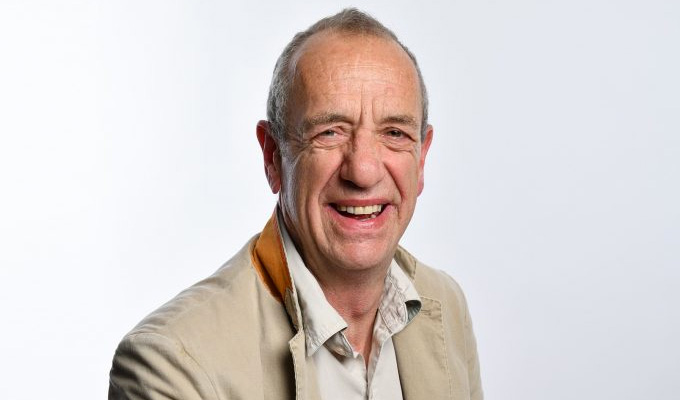 Syd's not vicious
Here's our pick of the week's best comedy programmes on TV, radio and on-demand:
Sunday July 25
SYD: Arthur Smith brings his tribute to his father, as previously performed at the Edinburgh Fringe, to Radio 4. Syd fought at El Alamein, was captured and then imprisoned in Colditz, and, after the war, joined the Metropolitan Police. He spent the rest of his working life patrolling the streets of London and had possibly the worst arrest rate in the force, feeling too much empathy to lock people up. In this evocation of post-war Britain, Arthur shares Syd's diary entries and conjures up the spirit of his father. The show was recorded in front of a live, socially distanced audience, with assistance from his brother Nick and music from Kirsty Newton. Radio 4, 7.15pm.
THE WORLD OF BUDGERIGARS A real rarity… this 1976 educational short film is believed to be the last screen appearance of Sid James, as he died in April of that year at the age of 62. The film was rediscovered last year as part of the Missing Believed Wiped initiative. Talking Pictures TV, 7pm

Monday July 26
THE UNBELIEVABLE TRUTH: The David Mitchell-hosted panel show returns with Holly Walsh, Henning Wehn, Zoe Lyons and Richard Osman the first batch of outrageous fibbers taking part. Radio 4, 6.30pm
Tuesday July 27
ALAN DAVIES: AS YET UNTITLED: Darren Harriott, Sarah Keyworth, Angela Scanlon and Dara O Briain join the host as his round-table anecdote-sharing show returns after a four-year absence. As always, the title emerges from the tales the guests tell. Read an interview with Alan Davies about the show. Dave, 10pm
Wednesday July 28
MORECAMBE & WISE: THE LOST TAPES: Last year, Eric Morecambe's family found a film can in their attic. It contains a classic show from October 1970, and in this special, the duo's families - alongside former guest stars and some celebrity fans - have the chance to sit back and enjoy it. ITV, 9pm
JORDAN BROOKES ON… A new four-part series from reigning Edinburgh comedy champ Jordan Brookes kicks off with the comedian talks about his childhood, and the bond he shared with his grandmother. Fellow comic. Sunil Patel provides audio description to illustrate any physical bits Jordan does. Radio 4, 11pm.
Friday July 30
KING GARY: Tom Davies and Laura Checkley return as Gary and Terri King as they bowl through family life in suburbia. This first episode features the funeral of Gary's next-door neighbour, Mrs Watson. But more importantly, Gary has hired a skip, which neighbours are rather too ready to use, too. BBC One, 9:30pm
THE LATEISH SHOW WITH Mo Gilligan: This week's guests include YouTuber and rapper KSI Channel 4, 10pm
Published: 25 Jul 2021
What do you think?