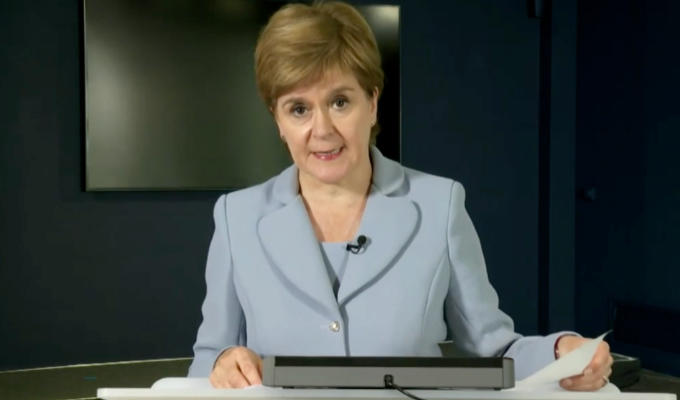 Scotland to relax Covid rules from Monday
Nicola Sturgeon has confirmed that Scotland's Covid restrictions will be eased on Monday, as planned.
However, the First Minister said there will be some 'modifications' to the new Level 0 rules – which never meant zero restrictions despite its name – including mandatory face masks.
For indoor venues, the two-metre social distancing rule has been reduced to one metre, making comedy gigs more viable. Ten people from four households can now meet in an indoor public place, as long as they are one metre from the next group.
Bars will allowed to remain open until midnight, an increase on the current 10pm curfew, but not as relaxed as hoped.
Customers no longer need to pre-book slots, but will need to give track-and-trace information. Capacities will be limited to 400.
Last week, the First Minister suggested that relaxation of the rules might be delayed, prompting fresh fears for Scottish comedy venues and the Edinburgh Fringe.
However, she has largely stuck to the original plans. 'We will continue to ease restrictions, but we will do so carefully,' she told virtual sitting of the Scottish Parliament.
The target date for Holyrood to remove all remaining major restrictions, including the one metre distancing rule, is August 9.
Yesterday, Boris Johnson announced the lifting of lockdown restrictions in England from Monday but urged caution, and suggested busy venues should consider vaccine passports to admit only those with two jabs or a negative Covid test.
The UK government said it 'reserves the right to mandate certification in certain venues at a later date if necessary'.
He also rowed back on his previous pledge that the easing of restrictions would be irreversible.
Here are all the 2021 Edinburgh Fringe comedy shows we know about so far.
Published: 13 Jul 2021
What do you think?