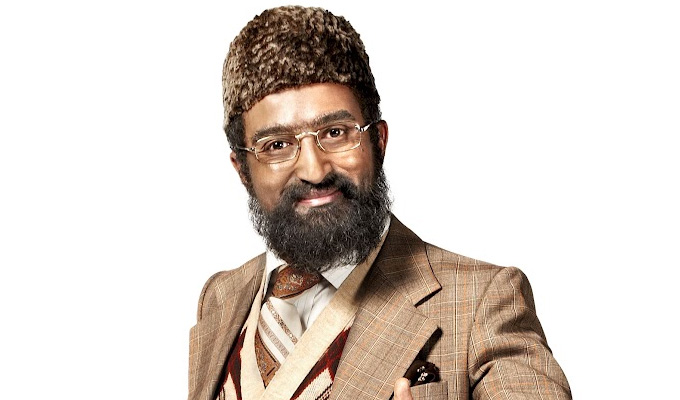 We couldn't make Citizen Khan today, says Adil Ray
Citizen Khan creator Adil Ray has jumped into the cancel culture debate – claiming his sitcom wouldn't be made today because of increased sensitivities in comedy.
However in the very next breath he said 'we are talking to BBC about doing a special'.
The comedian turned Good Morning Britain presenter spoke out after Jennifer Saunders raised concerns about the effects of what critics call 'woke' sensibilities on comedy.
Speaking on his ITV show today, Ray claimed his sitcom about a loud-mouthed Pakistani patriarch, which ran for five series from 2012 to 2016, would not be commissioned today.
Asked by co-host Susannah Redi if he could make a show about an immigrant today, he said: 'I think we probably can't.
'I don't think they'd commission it in that and we are talking to BBC about doing a special, and I think there's going to be some conversations about what we can do.'
But e added: 'You can make a joke about absolutely anything if the intention is right, and if the intention is just to make people laugh or, I think in my case, it was a show of bringing communities together and universalising a disenfranchised community, then that is absolutely fine and that's my intention.
'And I can't be concerned about what your perception is or what your, how you receive my comedy otherwise I would never be able to write anything."
When the show launched in 2012, the series attracted more than 200 complaints, many saying it mock the Islamic faith and was disrespectful to the Koran. Especially contentious was a scene in which Mr Khan's daughter rushed to put on a hijab and pretended to be reading the Koran when her father entered the room
And Labour MP Rupa Huq called the show Islamaphobic, saying: ''You would think it's an everyday tale of a Birmingham family of Muslims but they're really quite backward.'
» Yes, Comedy is now more careful not to cause offence... but why is that such a bad thing?
Published: 17 Jun 2021
What do you think?