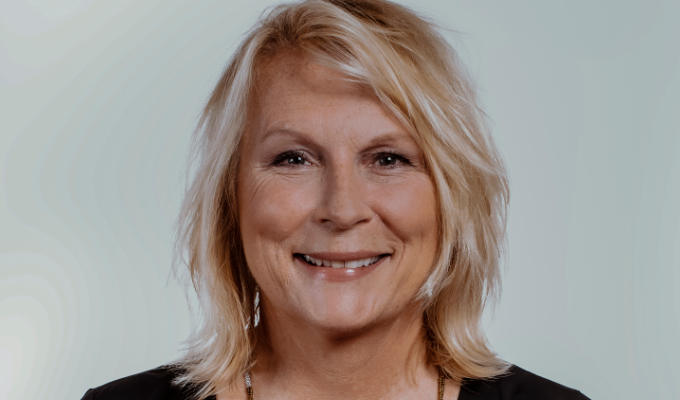 Yes, comedy is more careful not to cause offence now... but why is that such a bad thing?
Time was when The Sun would have hated alternative comedy and all it stood for, banishing traditional gags about Irishmen, mothers-in-law and the poofs to the dustbin of history in the name of 'political correctness'. Or 'not being an unoriginal, racist, sexist bore', if you prefer.
But now Jennifer Saunders, one of the pioneering movement's leading ladies, is their new heroine, splashed across their front page for uttering a few words about 'woke' sensitivities – their word, not hers – making comedy a little less fun than it used to be.
There is some suggestion her words may have been taken out of context, but it's broadly a sentiment she's expressed before. And not just her: I've lost count of the number of comedians – normally in the second half of their middle age – complaining that you can't make comedy like theirs any more.
For Ab Fab is now so verboten that it's regularly repeated on digital channels, fully available on iPlayer, and managed to take $30million at the box-office with a movie version just five years ago.
What would be strange is if sensibilities HADN'T changed in the generation since the world was first introduced to Edina Monsoon and Patsy Stone. Thirty years before Ab Fab launched in 1992 the world was introduced to Steptoe & Son, one of the very first character-led TV sitcoms, so no surprise that the landscape has changed another 30 years afterwards. Incidentally, the policy of most streaming services to broadcast old comedy episodes intact, but with an advanced warning that some lines might not chime with modern times, seems eminently sensible.
People are more sensitive about potential offence now than ever before, that's for sure. What's less clear, beyond the default reactionary stance of most print media, is why this is fundamentally a BAD THING and MUST BE STOPPED.
For despite the naysayers, this is a pretty good time for TV comedy (at least until Covid put a spanner in the production works). Nostalgia always wins out because we only remember the excellent programmes, endlessly repeated, while the present contains warts-and-all.
But it must be a particularly humourless soul who can't find anything to enjoy across Ghosts, This Country, Inside No 9, Motherland, Stath Lets Flats, This Time With Alan Partridge, Breeders, Intelligence, Starstruck, Meet The Richardsons, The Windsors, Staged, The Cockfields and Alma's Not Normal.
Amid all those riches are we really mourning the fact David Walliams and Matt Lucas aren't allowed to black up any more?
Some contemporary shows might be considered 'woke' - by which critics normally mean 'not told from a socially conservative, straight, white, male point of view': a lesbian relationship in Feel Good, a refugee's plight in Home, a trying-to-be-reformed Asian drug dealer in Man Like Mobeen, an all-Muslim female punk bank in We Are Lady Parts – but these are all charming, witty comedies, and only a part of the rich smorgasbord on offer.
Sure, satirical panel shows always lean left – and can feel much like a liberal echo-chamber – but there are very limited laughs in congratulating the government of the day in doing an excellent job under difficult circumstances. Leave that to the toadying backbenchers.
And today's narrative comedy may be short on big, exaggerated comedy characters, of the likes of Patsy, Eddie, Basil Fawlty, Father Ted and Blackadder - but such creations are like capturing lightning in a bottle, enduring icons created once in a generation, if you're lucky.
Martin from Friday Night Dinner comes close. The series might just have ended, and the actor Paul Ritter taken too early, but this must surely count as 'modern comedy' – and never seemed too concerned with political correctness. Writer Robert Popper's skill is playing with offensiveness without being offensive.
For sometimes limits on what you supposedly can and cannot say fuel creativity. That's been true since the days of the outrageously camp Julian and Sandy on Round The Horne, in a time when homosexuality was illegal and scripts subject to intense censorship.
Plus, let's not forget the role right-of-centre newspapers – now so quick to condemn the so-called 'woke-brigade' – have been in calling for things to be banned in the first place. Ask anyone who was involved in the Brass Eye paedophile special. Tabloids have always been easily outraged by bad language or scenes they consider inappropriate, loudly and persistently calling for the heads of those involved.
'Let comedians say what they want' they cry now. But joke about 'killing whitey' or attacking Nigel Farage, and the papers get as censorious as ever. Easily-triggered snowflakes, the lot of them.
Published: 16 Jun 2021
What do you think?