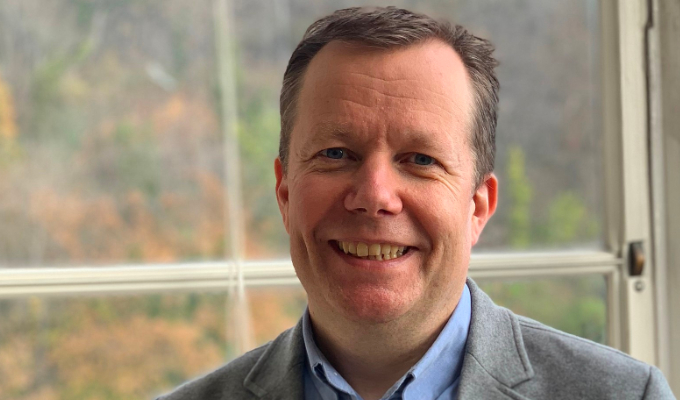 Scotland's reopening plan 'put back 8-10 weeks'
Diminishing hopes of any meaningful Fringe in Edinburgh were dealt another blow yesterday, after Scotland's national clinical director suggested the roadmap to relax lockdown measures has been pushed back by up to ten weeks.
Under the original timetable, the nation would have moved to 'level 0' restrictions on June 28. A delay of ten weeks would mean this is pushed back until September 6.
Even then, 'level 0' does not mean an absence of regulations, as venues will still have to adhere to one-metre social distancing - it's currently 2 metres – as well as stick to table service and require customers to wear masks when moving about.
The comments from Scottish clinical director Jason Leitch came on the day Boris Johnson put England's so-called 'freedom day' back from June 21 to at least July 19 – and admitted it could be extended further.
Restrictions have been prolonged because one dose of vaccine provides only limited protection against the new Delta variant of Covid-19, first identified in India.
Leitch told BBC Radio Scotland: 'What is new about the Delta variant is the second dose is required for decent protection. This is horrid and we have learned it increasingly over the last few weeks. You get about 30 per cent protection from one dose and 80-85 per cent protection from two.
'If you think about this as a timeline, we have lost about eight to ten weeks on that journey. We have vaccinated about half the adults twice and now we need to get that up.
He added that vaccination efforts were ramping up, but added: 'If the momentum continues we will be able to do [more] things between now and August, but I don't think we will be normal by August.'
Michael Kill, chief executive of the Night Time Industries Association, said Johnson's announcement last night was 'a hugely devastating blow for the very industries that have been hardest hit by this pandemic' adding that the Prime Minister has 'switched the lights off for an entire sector'.
He added: 'Many businesses have not survived this pandemic and others are on a financial cliff-edge, unable to operate viably. Hundreds of thousands of jobs have already been lost, a huge pool of creative talent has been swept away, and we have been left to suffer extreme financial hardship.
'This delay will drive confidence in the sector to a new low, culminating in more of our workforce being forced to leave the industry, and customers, who have been starved of social engagement, attending illegal unregulated events in place of businesses that are well-operated, licensed and regulated.'
He called for an extension of Government help for venues 'who have been locked down or restricted from opening through no fault of their own, and at their own cost'.
UPDATE: The PBH Free Fringe this morning tweeted: 'This year we're definitely online.'
Published: 15 Jun 2021
What do you think?