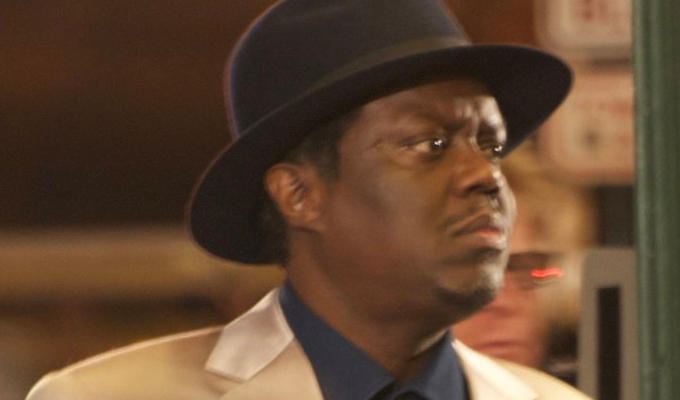 Bernie Mac biopic in the pipeline
A movie about the life of US comedian Bernie Mac is in the works, it has been announced.
The film – yet to be titled – is in development at Get Lifted, the company run by musician John Legend.
Legend's producing partner Mike Jackson broke the news to an audience – and apparently to Legend himself – at the Tribeca Festival in New York.
'We just partnered with Bernie Mac's estate to cover Bernie Mac's story,' Jackson said, adding that it was 'something that John doesn't know about yet'
It 'just happened today,' Jackson added, prompting Legend to reply: 'Look at you, breaking news over here.'
Legend worked with Mac on the 2008 comedy Soul Man, released after Mac's death. He playing a musician who died, forcing the lead characters – played by Mac and Samuel L Jackson - to reunite.
No casting has yet been revealed for the biopic, which was revealed by The Hollywood Reporter, but Mac's daughter Je'Niece McCullough told TMZ she favoured Aldis Hodge, who played played MC Ren in Straight Outta Compton, as the adult Bernie, and YouTuber Mark Phillips to play a younger version.
Mac came to prominence with a legendary stand-up performance against a hostile crowd on HBO showcase series Def Comedy Jam in 1992.
He was a member of the Original Kings of Comedy tour and concert film, starred in his own Fox sitcom, and appeared in movies including the Ocean's trilogy and Bad Santa.
He died in 2008 at the age of 50 from a heart attack and complications from pneumonia. He had suffered the inflammatory disease sarcoidosis for several years.
Published: 14 Jun 2021
What do you think?