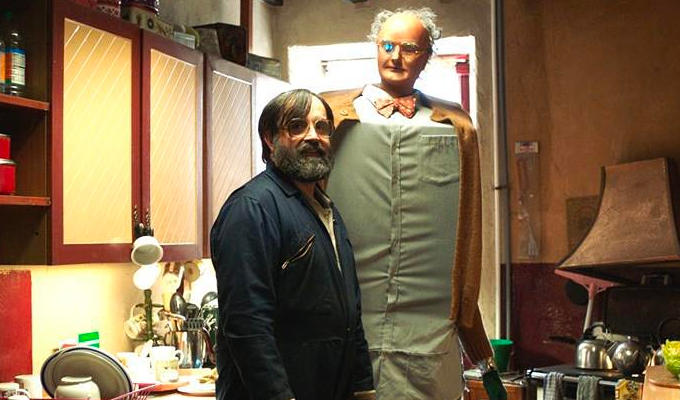 Brian and Charles head to Cannes
The big-screen version of David Earl's dark comedy Brian And Charles is ready to hit the market.
Revolving around Earl's alter ego Brian Gittins and his unlikely friendship with a robot called Charles, the film will be touted at the Cannes virtual market later this month.
The movie, which Earl wrote with Chris Hayward, started life as a short film in 2017. Film4 and the BFI then funded the feature, which is now being sold by Bankside Films.
The company's managing director Stephen Kelliher told Screen Daily: 'It is a film about loneliness and the importance of connection, themes which are very prescient in the world we live in today, Moreover, it is a joyous film which promises to leave audiences uplifted and entertained.'
Brian And Charles is being directed by Jim Archer, whose credits include the BBC comedy The Young Offenders Lynn Hunter, Louise Brealey, Jamie Michie and Nina Sosanya are also in the cast.
The film is produced by Rupert Majendie for Mr Box, and was shot in North Wales last December.
Published: 9 Jun 2021