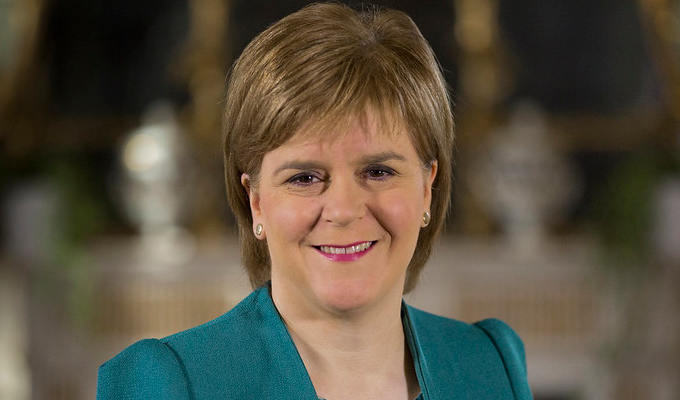 Edinburgh venues are still screwed...
Nicola Sturgeon has delivered a blow to Scotland's comedy circuit and the Edinburgh Fringe by keeping the capital under level 2 Covid rules.
The restrictions mean venues must maintain two metres social distancing indoors, an unviable prospect for almost all of them. The Stand comedy club, for example, says that this means it could only allow 12 audience members into the space that normally holds 160.
It had been hoped Edinburgh would move into the more relaxed level one from Saturday, but the First Minister today said only part of the country would benefit from such easing. Thirteen central belt council areas, also including Dundee and Stirling, will remain in level 2.
Glasgow moves into level 2 as well, a relaxation from tougher rules after eight months, but the move still offers only minimal succour to the hospitality sector.
Sturgeon said a 'slight slowing down' of the easing of restrictions was needed, but insisted: 'This is a pause, not a step backwards.'
She acknowledged her announcement would be 'very disappointing' but said: 'Taking a cautious approach now - while more people get fully vaccinated - gives us the best chance of staying on the right track overall.'
Uncertainty over what rules may have to be followed in August has prevented venues from being able to announce plans for the Fringe in August. So far only the Corn Exchange, away from the usual festival hubs, has announced any shows - some socially distanced gigs featuring the likes of Daniel Sloss and Henning Wehn.
Published: 1 Jun 2021
What do you think?