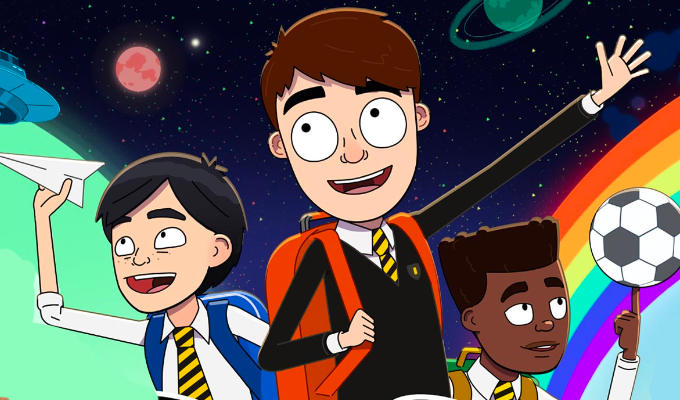 Kaiser Chief Ricky Wilson narrates new animated comedy
Derry Girls star Dylan Llewellyn is going Back To School in a new animated comedy that also features the voices of comedian Mark Watson and Kaiser Chiefs frontman Ricky Wilson.
In Dodo, Llewellyn – who stars as James Maguire, the only boy amid the Northern Irish schoolgirl gang at the centre of the Channel 4 comedy – will play 11-year-old Joe Connolly, who is negotiating his first year at secondary school.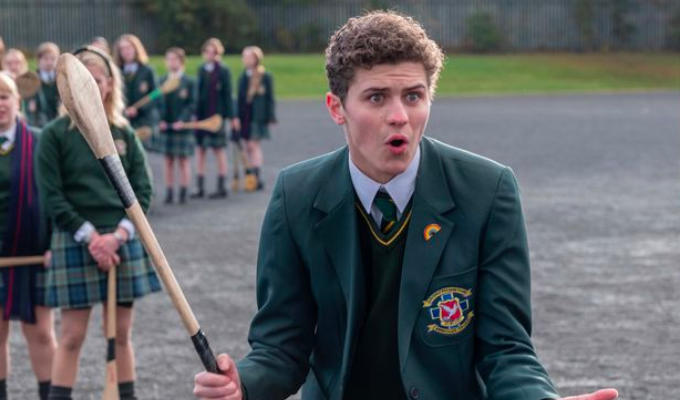 Wilson, himself a former art teacher, narrates the 20-episode series, while Watson pays Joe's dad. The cast also includes Connor Swindells, Ellie Kendrick, Kadiff Kirwan and Frankie Fox.
Broadcaster Sky says: 'With new situations and embarrassments around every corner, small events mean big drama for Joe, as he tries to fit in.… But Joe has Frisbo, Pete and Lily at his side, helping him realise that each challenge is really not the end of the world as he triumphs over adversity.'
Estelle Hughes, commissioning editor for Sky Kids said: 'Joe's dramas at secondary school will feel familiar to anyone who has ever experienced the highs, lows and anxieties of the first year in "big school".
'Yet, with his incredible animated fantasies and disaster scenarios, they're also uniquely funny and surprising. We know our audience will love this show.'
Miles Bullough, managing director of programme-makers Wildseed, added: 'Dodo presents a funny, humane and above all compassionate picture of what it is like to be 11 years old, discovering how bewildering the world can be.
'As a result, this warm-hearted and life-affirming show will resonate with anyone – whether still at school or looking back on their own school days – who has experienced the intensity of this stage of life.'
Dodo is based on the YouTube hit Not The End Of The World, created by Jack Bennett. He previously turned it into a 2016 movie, narrated by another musician, Mike Skinner, while still in his final year at university.
The show starts on Sky Kids from June 14.
Published: 17 May 2021
What do you think?