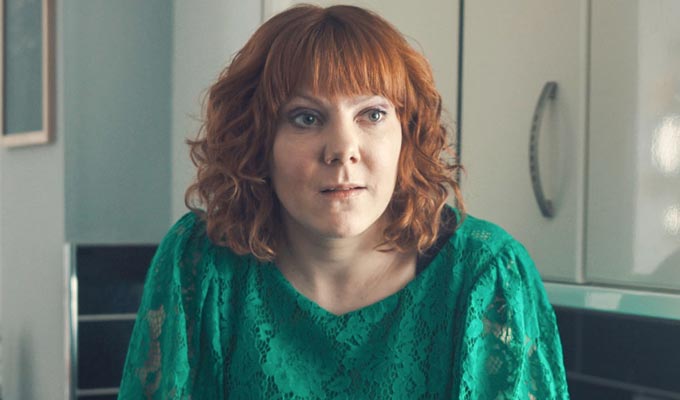 Filming starts on Alma's Not Normal
Filming has started on the full series of Sophie Willan's BBC comedy Alma's Not Normal.
The comedian has returned to her native Bolton to shoot the sitcom, and yesterday posted a short video online with Lorraine Ashbourne, who plays her larger-than-life Grandma Joan.
Other images Willans posted on Instagram have shown masked-up crew members, including producers Gill Isles and Nerys Evans.
The semi-autobiographical series was commissioned last year following a successful BBC Two pilot, which attracted attracted more than a million viewers and a slew of four- and five-star reviews.
And last week the episode was nominated for a Bafta for best comedy writing, a rare honour for a pilot.
Work has started on five new episodes - postponed because of Covid - following a Bolton woman trying to sort out her life while maintaining a fractious relationships with her heroin-addicted mum (played by Siobhan Finneran) and vampish grandmother.
Earlier this week the crew were spotted at work at Bolton Library, and last week they were on location at the high-rise Hilton hotel in Manchester's Deansgate.
In another Instagram post, Willan said: 'I've done quite well with his script because I've basically been like, "she's in posh fancy hotel and looking fabulous" - I've just got that in it loads which means I get to look fabulous and mince around.'
Evans of programme-makers Expectation previously said of Willan: 'She's innately funny and has such a unique outlook on life. Her writing is so authentic and intelligent;… her characters are beautifully observed and often flawed and sometimes challenging, but Sophie's humour allows her to explore some really difficult subjects.'
Published: 6 May 2021
What do you think?