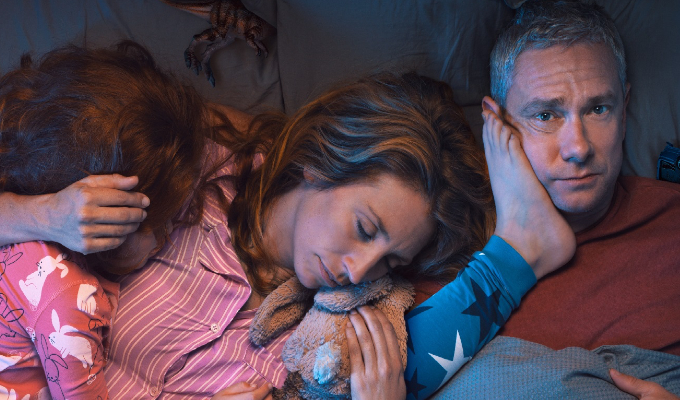 Work starts on Breeders series 3
Work has started on a third series of Sky's parenting comedy Breeders, its writer Simon Blackwell has revealed.
The comedy stars Martin Freeman and Daisy Haggard as struggling parents and also airs on the FX channel in the US.
In a new interview, Blackwell has spoken of how he has enjoyed being back in a physical writers' room with colleagues including co-creator Chris Addison to come up with new ideas.
'We really wanted to get a physical room together because there is just that element missing on Zoom,' he told entertainment industry website Deadline.
'You can feel the vibe of the project and that's harder to get when you're all remotely starring down the barrel of your laptop.
'There is something to be said to be for real-life It allows you silences, which are essential in writers rooms. People just sitting there thinking'We've done two, three-day weeks, and as much as I love my family, it's nice to hang out with other people.'
Season two started last month in America, set several years after the first one, and lands on Sky One next month.
The third series of the Avalon-produced comedy has not yet been commissioned, but Blackwell says he wants to be ahead of the curve if it gets the green light.
If there were a Season 3, we would want to make it as distinctive and as ambitious as the first two,' he told Deadline. 'So there would be some different stuff going on.'
Published: 27 Apr 2021
What do you think?