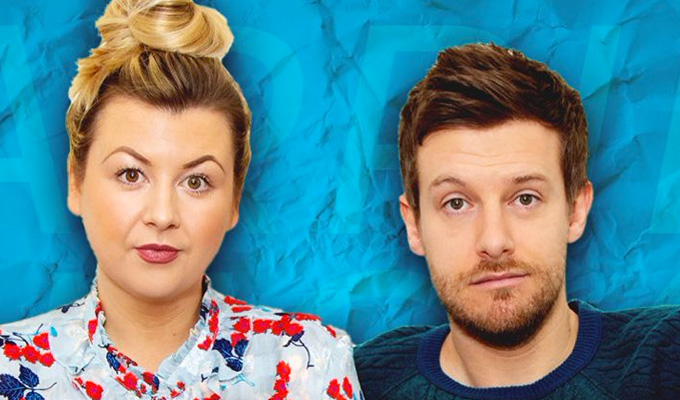 Chris and Rosie Ramsey add more arena dates
Chris and Rosie Ramsey are adding nine more arena dates to the live tour of their Shagged. Married. Annoyed. podcast.
The extra dates in London's O2 Arena, Manchester, Leeds, Liverpool and Nottingham, represent an additional 110,000 extra tickets for the show.
Their tour now kicks off at the Edinburgh Playhouse on September 5, having been postponed because of teh pandemic.
In a statement, the couple said: 'When we first announced the tour we were so excited to get out of our house and out on the road to perform for all the fans… the pandemic has increased this excitement to levels that are actually a bit frightening. There is a chance we will both just spontaneously combust the moment we finally get on stage. We cannot wait for this.'
Shagged.Married.Annoyed, which launched in early 2019, regularly tops the podcast charts and has racked up more than 66 million downloads over its 113 episodes.
Tickets go on sale to members of the pair's mailing list at 10am on Thursday, then on general sale 24 hours later. Shagged. Married. Annoyed tour dates
Chris is also on tour with his stand-up show, 20/20, from September. Chris Ramsey: 20/20 tour dates.
Published: 27 Apr 2021
What do you think?