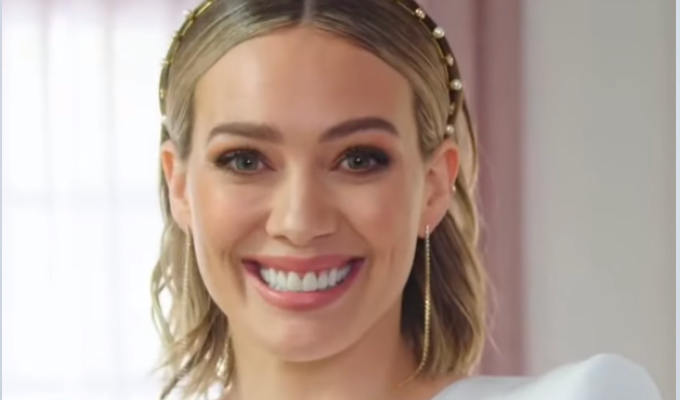 Hilary Duff to star in How I Met Your Father
Hilary Duff is to star in a spin-off from How I Met Your Mother – entitled How I Met Your Father.
American streaming service Hulu has commissioned a ten-episode series of the show, which has been languishing in development for seven years.
Duff will star as Sophie, who is telling her son the story of how she met his father, echoing the format of the CBS series which ran for 208 episodes over nine series.
The creators of the original series, Craig Thomas and Carter Bays, said in statement: 'Kids, I'm going to tell you an incredible story: It's the story of how two writers got lucky enough to make their dream TV show for nine seasons and now get to pass the torch to an inspired new creative team with their own incredible story to tell, the story of How I Met Your Father.'
And Isaac Aptaker and Elizabeth Berger, who created the spin-off, added: 'Carter and Craig's iconic original series revolutionized the half-hour comedy, and we are so honoured to be carrying the torch forward for the next generation – and with Hilary Duff no less.
'We can't wait for audiences to meet Sophie and her crew, and watch them come into their own and find love in modern-day New York City.'
And Duff herself said: 'As a huge fan of How I Met Your Mother, I'm honoured and even a little nervous that Carter and Craig would trust me with the sequel of their baby. Isaac and Elizabeth are brilliant, and I can't wait to work alongside them and all of their genius.'
Published: 21 Apr 2021
What do you think?