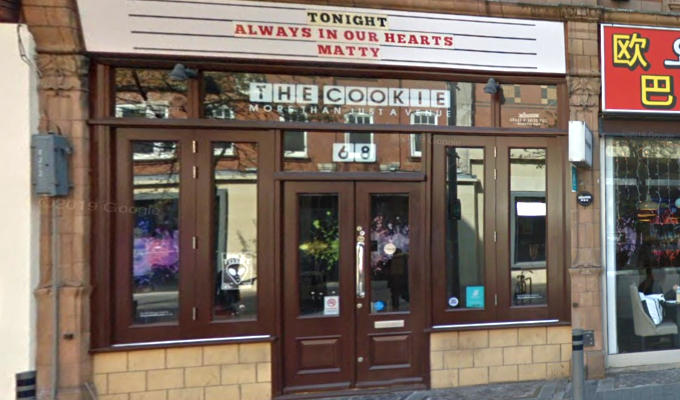 Leicester Comedy Festival to run a year-round venue
The organisers of the Leicester Comedy Festival are to run their own year-round comedy venue.
Big Difference, the charity behind the annual event, is to take on the lease of city venue known as The Cookie.
It has been operating in the High Street since 2013 and hosted regular comedt and musc events, as well as being a festival hub, hosting the likes of Rhod Gilbert, Russell Howard, Romesh Ranganathan, Katherine Ryan and Tom Allen over the years.
Just last month the venue's owner, Nik Sharpe, expressed his concerns for the future of the live entertainment industry in the wake of Covid-19.
'Every time you think it's going to be okay to hold gigs again things either don't improve or get worse, so we have to reschedule everything,' he said. 'The biggest issue is the timing. How long will we have to wait before we can open? How long will we have to wait before we're at full capacity? These are questions venues across the country will be asking.'
Leicester Comedy Festival director Geoff Rowe said: 'The last 30 years or so have been a real rollercoaster… taking on the venue is the next exciting step.
'We will be presenting a fab programme of comedy in addition to music gigs, spoken word and other live entertainment.'
The venue will be renamed The Big Difference in honour of its new operators when it reopens later this year.
Martyn Allison, chair of the charity, said: 'Like many charities, we are having to explore new income streams to support our exciting and varied programme of work and moving to The Cookie makes so much financial sense for us. We can't wait to announce our opening programme and build on the past successes.'
Anyone wanting to book the venue can contact charlotte@bigdifferencecompany.co.uk
Published: 16 Apr 2021
What do you think?