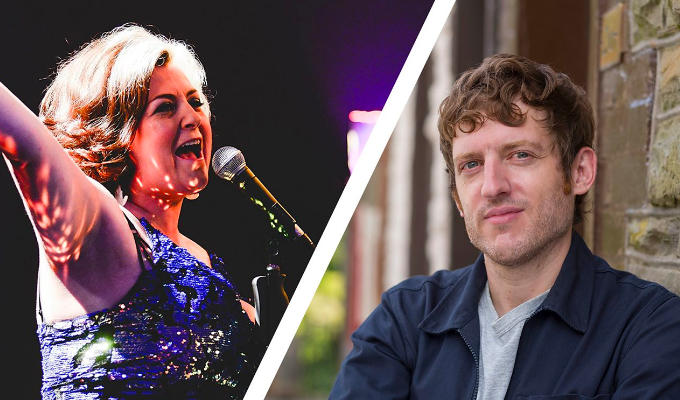 Comics offer tips on how to break through
Elis James and Kiri Pritchard–McLean are among those taking part in BBC sessions next week offering tips on how to break through in to broadcasting.
The comics are part of the virtual BBC Sesh Presents: Breakthrough Festival taking place next Wednesday and Thursday and aimed at young people wanting to learn more about making documentaries, comedy and podcasts.
Each will be taking part in a Q&A session via Zoom: James at 8pm on Wednesday (link to register) and Pritchard–McLean at the same time the next day. (Link)
Another session is entitled Getting Your First Comedy Commission and features comedy commissioners Paul Forde and Gavin Smith, from BBC Wales and Scotland respectively, and producer Gina Lyons. This takes place at 7.15pm on Wednesday, again on Zoom, just ahead of James's Q&A.
A similar session about getting a podcast commissioned by BBC Sounds is on Thursday at 7.15pm
Nick Andrews, head of commissioning at BBC Wales, which is staging the online event, said: 'It's so important for BBC Wales to be at the forefront of developing the next generation of talent. This festival is packed with information that could define career choices and discover amazing storytellers.
'Kiri and Elis are at the top of their game and will no doubt inspire everyone one who attends. This is exactly what we need to be doing. It will be a superb event - and only a click away. No excuses, please get stuck in.'
Pritchard-McLean added: 'The Welsh comedy scene is in rude health, it's absolutely brimming with talent.
'I'm excited that there's now a team in place that can support burgeoning comedians in Wales if only so that moving away is a choice not an inevitability.
'I'm honoured BBC Sesh have asked me to contribute in some way and even more thrilled I get to talk about myself for a bit.'
Further details are available on the BBC Sesh website.
Published: 15 Apr 2021
What do you think?