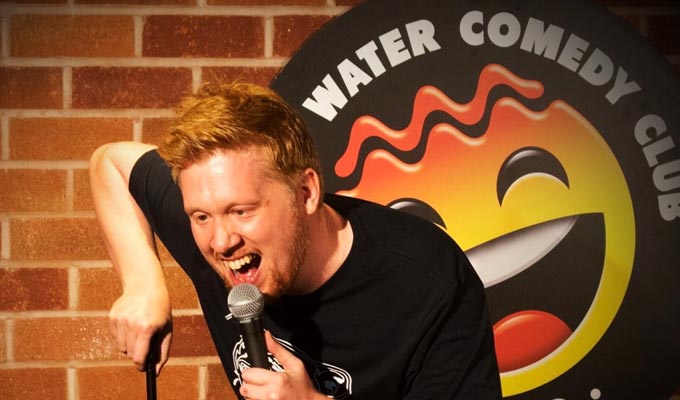 Hot Water pulls out of Covid test gig
Hot Water Comedy Club has pulled its post-Covid pilot gig next week after wrongly being linked to the trial of controversial vaccine passports.
The Liverpool venue was set to stage a show at the city's M&S Arena next Friday with no social distancing, so researchers could study how it might work and whether there was any risk of transmission.
Audiences would be tested before and after the gig, but would not have to prove they had been inoculated, or had antibodies from a previous infection.
It was to be the first of a series of test government test events, including the FA Cup Final, outdoor cinemas and event a large-scale club night, some of which would have involved 'Covid-status certification'.
But because the government press release did not make it clear how each event was to be run, many people thought Hot Water was involved in the passport scheme – and bombarded the club with abuse on social media.
'This is not what we signed up for,' co-owner Binty Blair told the BBC. 'Covid passports seem a dangerous and discriminatory idea.'
He added that he had been subjected to a 'hate campaign' of up to 4,000 messages following the news, which he feared may cause 'lasting damage', to the club's reputation.
'I've had comedians I know get on to us and say things like "Hot Water has sold its soul",' he said. 'That stuff stings," he said. People have wished me dead. I know it's only a handful of idiots but it still gets to you.'
In a statement tonight revealing that they had pulled out of the scheme, the club said that while they were in talks with the Department of Culture 'we understood that evidence of the results would be used to support the case for the FULL reopening of venues like ours WITHOUT the need for social distancing.
'Vaccine passports were never at any time mentioned in any of the discussions we had prior to agreeing to put on the event.'
They added that once the news of the test gigs broke late on Saturday night, with the confused messaging about the passports, they were bombarded with 'negative reaction which have significantly damaged our business and brand'
'As a consequence of misleading press releases/media articles and the confusing messaging on the official government website, we have made the decision not to be a part of any programme at all,' they concluded. 'We have still not managed to speak to anybody in the government about this.'
The gig was to be held in The Auditorium space within the M&S Arena, that normally holds between 850 and 1,350, depending on its layout.
But only 300 punters would have been at the show featuring comics Paul Smith (pictured at the club), Adam Rowe, Jamie Sutherland and Mick Ferry.
It is not the first time the Department for Culture, Media and Sport appears to have bungled its work with comedy clubs. Towards the end of the first lockdown the Frog and Bucket comedy club in Manchester staged a similar dry run - although Chortle understands no officials actually attended to see how it worked.
Other than any trial gigs, venues will not be open for indoor performances until May 17 at the earliest according to the Government's roadmap back to normality – and only then with social distancing. Boris Johnson has said he hoped normality would be resumed on June 21, but ongoing questions about vaccine passports have thrown into question what that 'normality' might look like.
Published: 6 Apr 2021
What do you think?