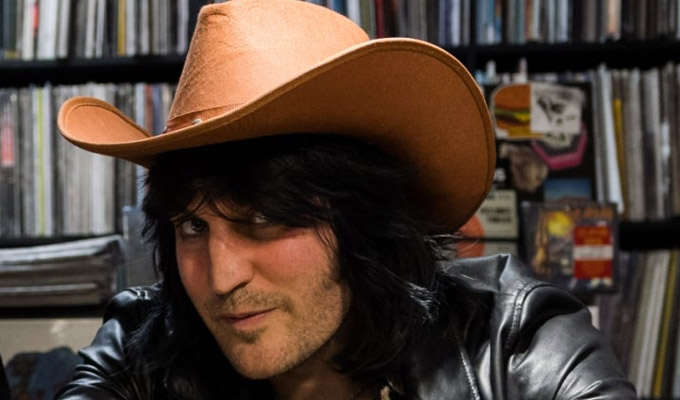 Noel Fielding wins phone-hacking damages
Noel Fielding has received 'substantial damages' after his phone was hacked by tabloid newspapers.
The comic received the payout over articles that appeared in the News Of The World before it was closed down in 2011.
His solicitor, Alex Cochrane, said that Fielding had been suspicious as to 'the source of the private information' the newspapers disclosed .
He told the High Court that articles published between 2006 and 2010 'generated distrust which impacted his relationships and caused him considerable distress'.
News Group Newspapers, which also includes The Sun, also apologised for the distress caused for the invasion of privacy as a result of phone hacking
Fielding's settlement is one of several agreed today, including others with Vic Reeves's ex-wife Sarah Vincent, whom he divorced in 1999, and Ricky Tomlinson's wife Rita – described by the lawyers as a 'private individuals of interest to the press due to their relationships'.
Others targeted include former footballer Ally McCoist, Ryan Giggs' brother Rhodri. David and Victoria Beckham's former personal assistant Rebecca Loos.
Callum Galbraith a partner with law firm Hamlins, which represented the victims, said: 'We are delighted to have received public apologies on behalf of our clients today. Hamlins is committed to uncovering media wrongdoing for its clients and getting them proper redress.
'Getting as full an understanding of NGN's unlawful acts is critical to many of our clients, but equally many want a full and proper apology acknowledging the considerable distress and lasting damage caused. These public apologies achieve that.'
NGN's barrister admitted in court that phone-hacking 'should never have taken place'.
The affair has cost the company hundreds of millions of pounds in damages and legal fees, with around 50 cases still outstanding.
Published: 4 Mar 2021
Recent News
What do you think?