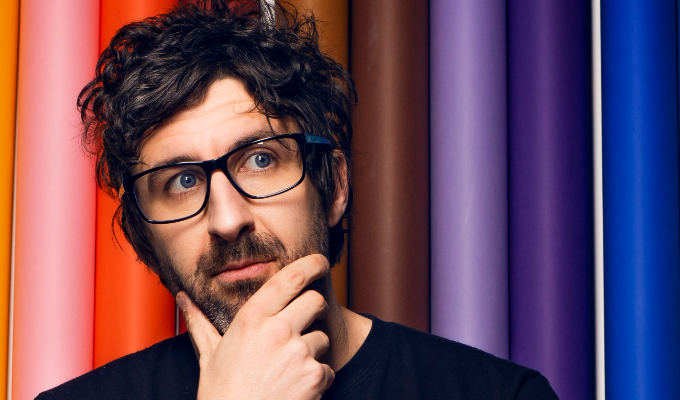 Mark Watson to stage another 24 hour gig
Mark Watson is to stage another one of his 24-hour shows, in place of his usual run at the Melbourne comedy festival.
The comic's next Watsonathon will start on Easter Sunday – the third marathon gig he has put together in lockdown.
The previous two have raised more than £75,000 for charity and featured guest appearances from the likes of Joe Lycett, Rufus Hound, Tim Key, James Acaster, Flo & Joan and footballer Neville Southall – as well as audience members embarking on their own creative endurance efforts.
Watson said: 'Melbourne Fest and the Australian comedy community have been vital to my development as a comic and my love of the 'job'. It's a steady dull ache being away from there. But this will be fun.'
He first presented a 24-hour show at the 2004 Edinburgh Fringe and has since staged several more endurance performances, including a 36-hour show in 2006 – his longest yet. He has not performed a marathon show in Melbourne since 2008.
The Watsonathon will run from 7pm on Sunday April 4 Melbourne time, which is 10am UK time.
Watson will will be hosting two streamed compilation shows from international stand-ups who should have been at the festival on Monday's March 22 and 29 at 8pm local time. That's 9am UK time for the first gig and 10am UK time for the second.
Tickets for all events are available from the Melbourne International Comedy Festival website.
Published: 2 Mar 2021
Recent News
What do you think?