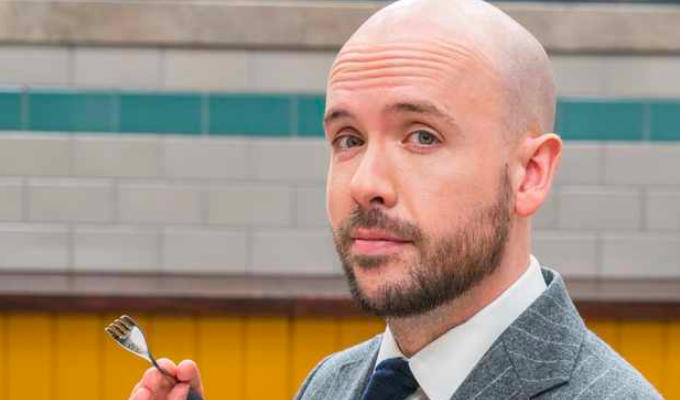 Tom Allen takes care of Quiziness
Tom Allen is to host a new Channel 4 game show, Quiziness.
The six-part series promises general knowledge tests with a silly twist, such as a quickfire round where nearly every question has the same answer.
Another in which contestants must answer a different question than the one being asked has shades of a classic Two Ronnies sketch.
Allen said: 'I grew up loving Larry Grayson and Bruce Forsyth and I love a show that tests the players' abilities and their ability to answer a complicated question.
'I think audience will love how this one challenges people's knowledge to be bright and then translate answers in a bizarre way for the sake of the game.
'It's hilarious - so much fun!'
Channel 4's head of entertainment Phil Harris said: 'Quizness really stood out when we were piloting ideas. It's such a strong new format that's funny, fast-paced and brilliantly play-alongable, I think families will have a lot of fun joining in and seeing who comes up with the silliest correct answers.'
The show, which has a £25,000 top prize, is being made by CPL.
Executive producer Murray Boland said: 'It is so hard to find a genuine quiz with real stakes and a proper cash prize that is also really funny. That is what we love about Quizness. We've never made a show quite like it and are really grateful to Phil and the team for backing it.'
Apply to take part in the show at casting@cplproductions.co.uk
Published: 24 Feb 2021
What do you think?