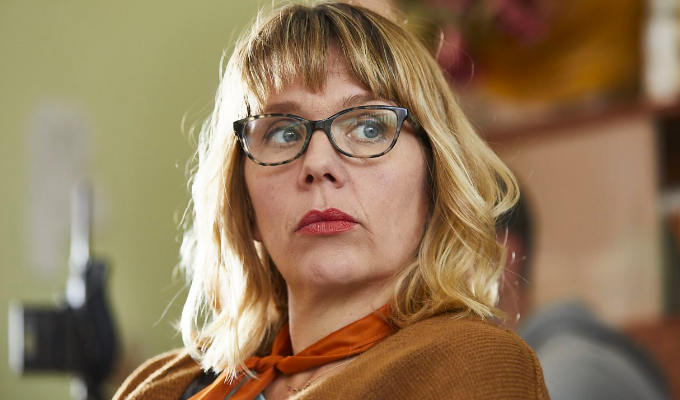 Kerry Godliman joins BBC's comedy about excluded pupils
Kerry Godliman is to star in a BBC comedy series about unruly pupils who have been removed from mainstream education.
Four episodes of PRU, originally announced as a pilot last summer, will air on BBC Three's iPlayer channel from March 2.
And Godliman, whose other credits include Derek and After Life, will play a 'weary art teacher' in the titular Pupil Referral Unit.
She says her character Jean 'has the best of intentions but is a little tired! She started the job with a sense of "I'm going to change the world and I'm going to pull out the best of these kids".
'The reality of that world has slightly ground her down. However, she still wants the kids to do well and make them recognise their talents and abilities, even if they don't particularly want to see that.'
The comic says she has felt some similarity with the way her character 'feels very hopeful and optimistic about what can be achieved in a sense of a community capacity but then being ground down by reality'.
She added: 'I think, especially now, with the cuts that have been made to youth services, it makes me sad that young people aren't valued more through government funding.
'When I was growing up, I used to go to a Youth Theatre which was publicly funded. I don't know how much of that is available for young people now. Also, friends of mine who are teachers and have been teaching for over a decade tell me that recent cuts have had such an impact on young people. '
Programme-makers strived for authenticity by casting actors with first-hand experience of this part of the education system, and worked with Fully Focused, an organisation which helps young people from underrepresented backgrounds, enter the creative industries.
Pia Somersby, who plays 'cheeky but misunderstood' Belle, below, said ' I have been to several PRUs… My school life was up and down, a lot constantly changing or getting expelled from school.'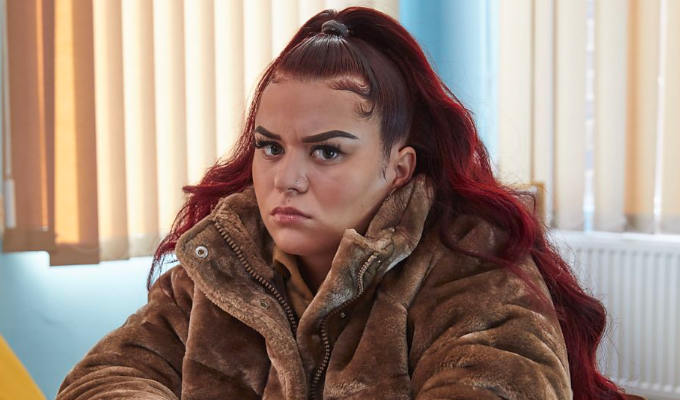 And Kosar Ali, who plays Hanna, says of her school experiences: 'I used to get in a lot of trouble when I was growing up, but I eventually fixed up.
Godliman said she enjoyed working with the newcomers, explaining 'There was a kind of rawness to their process which I found interesting. It was lovely to work with young people as they weren't jaded, and their positivity was really energising.'
And the setting intrigued her too. 'The aspect of showing a world that isn't normally seen always interests me,' she said. 'With a lot of drama on TV there are often a lot of repeated scenarios in storytelling.
'I haven't seen a piece of storytelling about young people that have been excluded from mainstream education This is a reality for thousands and thousands of families, so why don't we get to see those stories more often?
'I hope we can de-stigmatise these environments, pull them into the mainstream and discuss why they exist, how they exist, how people work, and what the objective is for those communities and the hopeful futures that those kids.'
Executive producer Leah Henry has previously said that the show will 'look past the stereotypes of kids who can't behave and [showcase] the wit, charm, frenetic energy and beautiful chaos of young people from all walks of life'.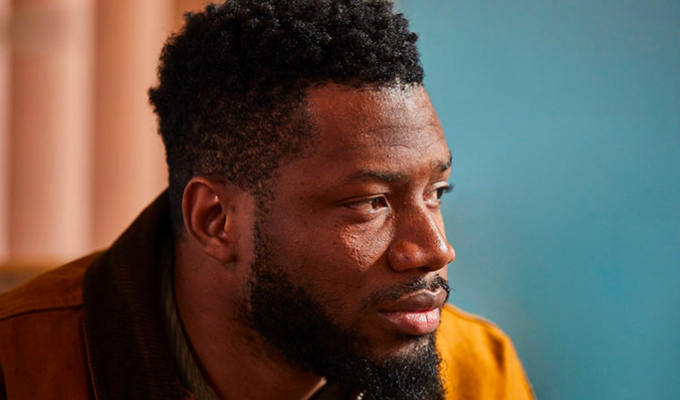 Famalam's Tom Moutchi, above, plays another teacher, Anthony, who he describes as 'loving, caring, witty and funny but when pushed to his limits, he can have outbursts'.
He said: 'I hope audiences learn not to count out people based on their transgressions. These kids are counted out by society but they are all beautiful inside and full of potential.'
Somersby also said that she hoped viewers would get a more positive opinion of pupil referral units from the show – as well as having a laugh. 'Expect to be blown away and laughing in stitches on the edge of your sofa,' she said.
• PRU will be available on BBC iPlayer from 6am on Tuesday March 2, then aired on BBC One 1t 11.35pm on Friday March 5 (except in Scotland when it will be at 1.05am that night)
Published: 23 Feb 2021
Recent News
What do you think?