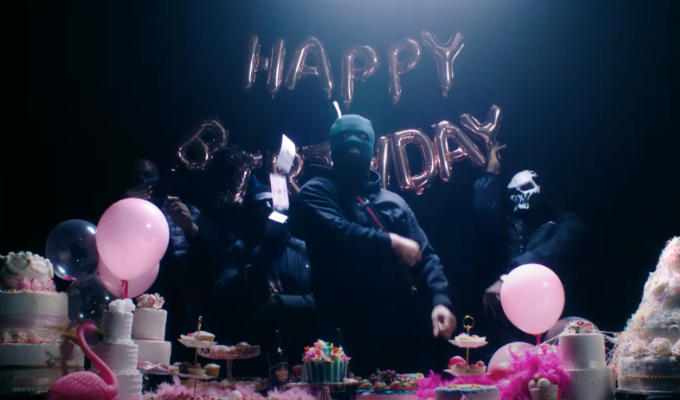 Famalam rap becomes a real single
A spoof drill track that first appeared on the sketch show Famalam is being released as an actual single.
Drillogram first appeared in series three of the BBC Three comedy, when a group of rappers showed up at an office to surprise one of the workers with a modern version of the singing telegram, as ordered by her boyfriend.
The clip has attracted millions of views online, and today its main character, Drilly T, as played by Tom Moutchi, releases the full-length version of the track Drillogram (Who's the Birthday Girl?
Capital Xtra host Remel London, who plays the birthday girl in the video for the new track, said: 'When the Drillogram sketch went viral, I decided it was gonna be my official birthday anthem. So of course, I'm so happy to be part of this shoot! Shout out to AK and the Famalam crew.'
AK is Famalam creator Akemnji Ndifornyen, who said: 'I love this record so much it's just what we need right now. If it's your birthday, play this loud. If it's not, play it loud anyway.'
Rapper Ivorian Doll also features in the video receiving a Drillogram and says: 'The video shoot was lit and the tune is fire! I'm so gassed to be part of this!'
Here's the official video:

And here is the original BBC sketch:
Published: 19 Feb 2021
Recent News
What do you think?