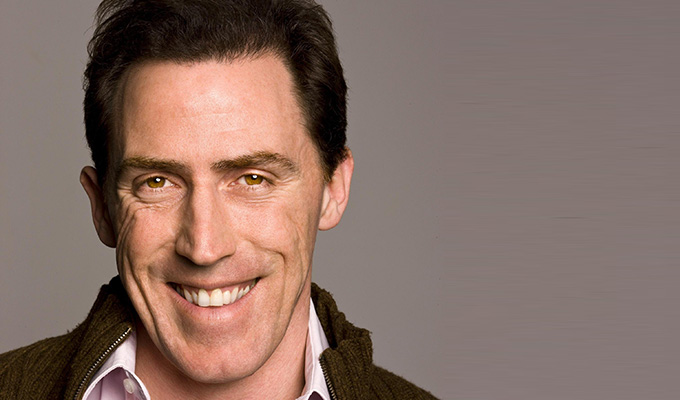 Rob Brydon joins Superworm
Rob Brydon is to lend his voice to yet another BBC animated adaptation of a Julia Donaldson and Axel Scheffler children's story.
The comedian will voice the Crow in the new half-hour version of Superworm, which will air on BBC One at Christmas.
Matt Smith takes the title role with Olivia Colman as the narrator and Sex Education star Patricia Allison as Butterfly. More cast members will be be announced later in the year.
Brydon said: This will be my ninth appearance in a Donaldson/ Scheffler adaptation. Working on these productions is always a delight and deciding how to voice characters is such fun. I love watching them on TV at Christmas - a lovely way to round off my year.'
Colman added: "This is such a lovely project to be involved with. When reading the script, and imagining all those goings on at the end of the garden, I could really get a feel for the pure fun and joy that the film will bring'
The show will again be made by animation house Magic Light. Their last adaptation, Zog and the Flying Doctors, aired on Christmas Day 2020 and starred Brydon and Sir Lenny Henry, was seen by 7million viewers.
Tommy Bulfin, commissioning editor of BBC Drama says: "The Donaldson and Scheffler adaptations are a lynchpin of the Christmas schedule and we're thrilled to be collaborating with them and the award-winning Magic Light Pictures again this year.
Published: 5 Feb 2021
What do you think?