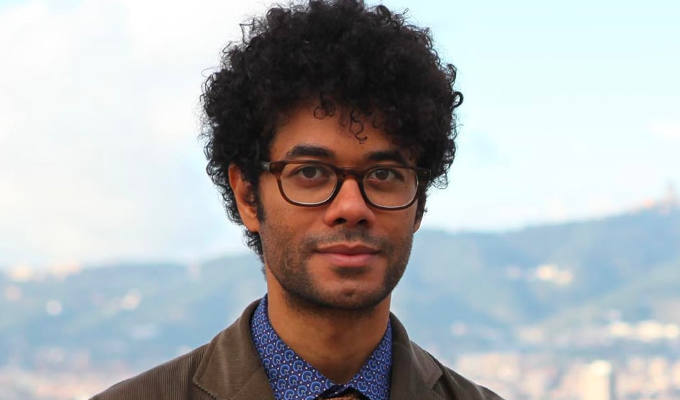 Richard Ayoade becomes a children's author
Richard Ayoade has signed a deal to write two children's books.
The first will be an illustrated novel, The Book That No One Wanted to Read, aimed at eight to 10-year-olds and due out next year.
That will be followed by the picture book entitled The Fairy Tale Fan Club.
In a statement to trade website The Boookseller, Ayoade said: 'I have been asked to provide a quote, for which I will be forever grateful, because it gives me the contracted opportunity to say, without exaggeration, that this may be the greatest publishing event in the history of fiction.'
His literary agent Jo Unwin signed the deal with Walker Books, who will publish the titles on both sides of the Atlantic.
Publishing director Jane Winterbotham said: 'Richard's first books for children are every bit as original and hilarious as everything else he touches.
'He subverts the whole notion of storytelling in ways that will have children – and adults – howling with delight.'
Ayoade joins a growing list of comedians becoming kids' authors following David Walliams' phenomenal success in the field – often to the chagrin of non-celebrity writers.
Last week Adam Hills revealed he was writing his first children's book, about a rock-star detective, adding his name to a list that also includes David Baddiel, Julian Clary, Adrian Edmondson, Miranda Hart and Sir Lenny Henry.
Unwin addressed the issue in her statement to The Bookseller.
She said: 'There are "celebrity" children's authors, and then there are authors whose wit, intelligence and sense of fun ooze from every pore of their being. Richard is very, very much in the oozy camp and children are going to love his books.'
Ayoade has previously written three books on film for Faber: Ayoade on Ayoade: A Cinematic Odyssey (2014), The Grip of Film (2017) and Ayoade on Top (2019).
Published: 19 Jan 2021
What do you think?