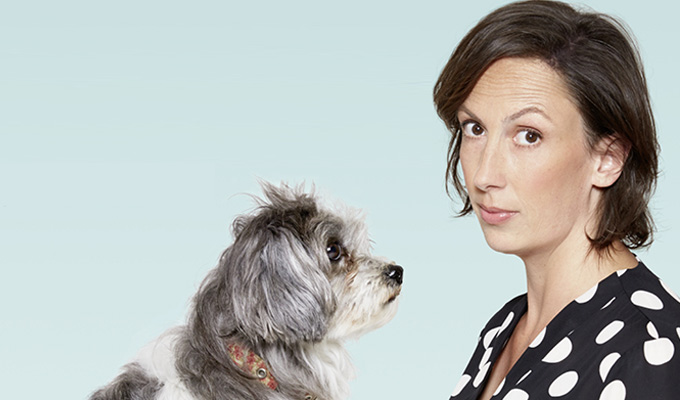 Miranda Hart puts work on hold as she grieves her dog
Miranda Hart says she's taking some time away from work following the death of her dog Peggy.
In 2016, the comedian wrote a book about her love of the Shih-Tzu Bichon Frise cross, entitled Peggy And Me.
But yesterday she broke the news on social media that she had 'said goodbye to my beautiful, darling dog'.
Writing on Instagram, Hart told of how many of her fans 'took her to your hearts' and showered her with gifts, including a blanket from Australia.
Hart added: 'Fellow dog owners will know the excruciating sadness of losing your loyal, loving best friend. The pain mirrors the unique joy, connection, comfort and love they bring.
'And Peggy was my absolute rock and source of all those things. Their uncompromising, unconditional loving presence is such an incredible gift. Enjoy your dogs as much as you can. They are great teachers.
'I'm using this time to take some time away from work / posting to write and rest and see what the new chapter will be.
'Take very good gentle care of yourselves, please thank you please. Love oo.'
In the blurb for the 2016 book, Hart wrote: Peggy has been lovingly by my side through some life changing moments and I wouldn't have coped without her.
Earlier this month, the US remake of Hart's sitcom – entitled Call Me Kat - launched on the Fox network.
Starring Mayim Bialik from Big Bang Theory the show was called 'predictable' and 'gimmicky' by critics, but nonetheless attracted strong ratings, launching with 5.63million viewers. However, that figure dropped to 2.84million for last week's show.
Published: 18 Jan 2021
What do you think?