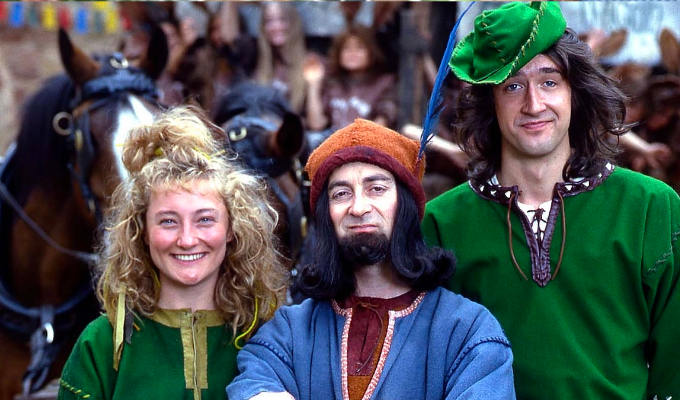 It's time Marian was re-Maid
Tony Robinson's kids' comedy Maid Marian and Her Merry Men is set for a reboot far removed from the 1990s original.
The star and creator of the show says it could hit screens in a couple of years, but added: 'It would be very, very different, it would be more Fleabag than the initial Maid Marian And Her Merry Men. But those talks are taking place '
Chortle last year reported how Sir Tony had been in talks with Netflix to revive the show, which originally ran on BBC One from 1989 to 1994.
And as the original has just been added to Britbox he hopes there will be renewed interest in the show.
'It's quite extraordinary that something I wrote all those years ago is getting a second life,' he told the Radio Times in a recent interview. 'It won a Bafta, but outside of children's television nobody knew about it
'Now all those kids who were so loyal to it first time round are mums and dads. In the last few years there's been a strong demand to bring it back, so that their kids can see it. It's a dream come true for me.'
He added that he was 'in the early stages of talks about rebooting the series, creating another Marian for our time'.
The Blackadder star created and wrote the BBC cult comedy, which reimagined the Robin Hood legend with Maid Marian, played by Kate Lonergan, as the leader of the Sherwood Forest outlaws.
Previous plans for a stage version of the show had already been shelved.
Published: 17 Jan 2021
What do you think?