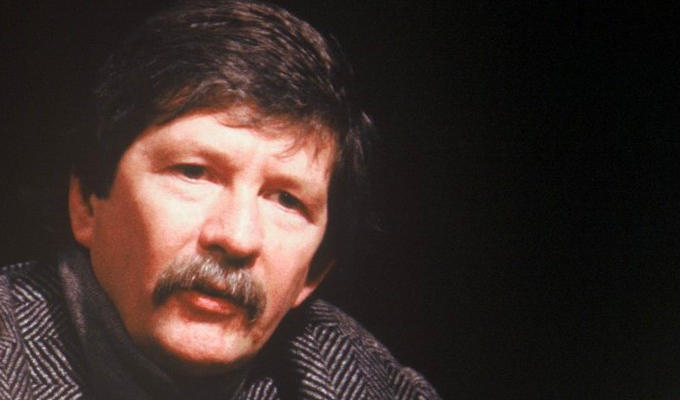 Edinburgh Fringe pioneer Jim Haynes dies at 87
Jim Haynes, one of the founding fathers of the Edinburgh Fringe, has died in Paris at the age of 87.
The impresario was a pioneer of the permissive 1960s, champion of the avant-garde, and co-founder of Edinburgh's Traverse Theatre.
The Louisiana native came to Scotland with the US air force and decided to stay, founding a paperback bookshop in Edinburgh which became a bohemian hangout.
It hosted Fringe performances in the early 1960s, and in his autobiography, Thanks For Coming, Haynes wrote: 'The bookshop also became the first real centre for the fast-growing Edinburgh Fringe - before that the fringe festival had no real centre.
'We'd sell tickets and put up posters for the university productions and any independent productions and encourage our customers to support the fringe.'
Its success prompted him to set up the Traverse with others including Richard Demarco to foster the same adventurous spirit year-round.
In 1963, he orchestrated a stunt at a drama conference in which a naked model appeared on a balcony, leading to a notorious indecency trial, with the charges eventually thrown out.
He also organised a writers' conference, which was raided by police for featuring banned books and authors speaking about being gay or addicted to drugs.
Three years later he moved to London and founded an alternative newspaper and the Arts Laboratory which worked with avant-garde names including David Bowie, John Lennon and Yoko Ono.
He moved to Paris in 1969, a few months after the student protests that came to symbolise the left-wing counter-cultural revolution, to teach sexual politics at the University of Paris,
Haynes also founded the explicit alternative magazine Suck, described as the first European 'Sexpaper', with contributors including Germaine Greer.
In France, he also became known for his open-house Sunday dinners, which he ran for 40 years, welcoming tens of thousands of guests, until they stopped last year because of the coronavirus.
Still he continued to return to the Fringe every year.
His son Jesper broke the news of Haynes's death on Facebook, saying he died peacefully in his sleep last night.
Describing the open-door policy at his atelier home, he said: 'Jim would welcome anyone at any time without judgement, how he did it is a mystery or maybe he was just crazy that way.'
A film about his life premiered at the Edinburgh Film Festival in 2018.
And the Sunday dinners were also the centre of an After Eights advertising campaign:
Published: 7 Jan 2021
What do you think?