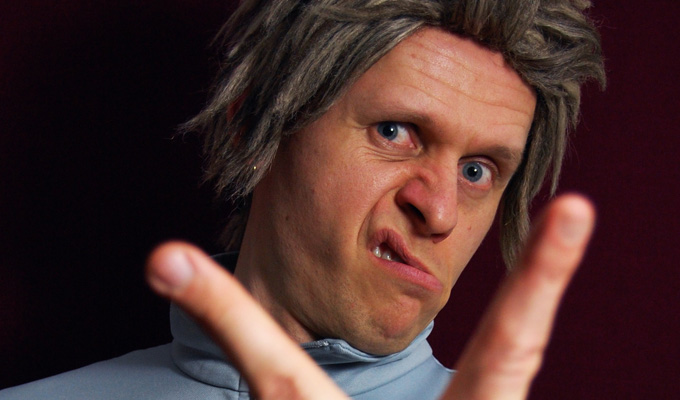 Kunt makes No 5 in the Christmas charts
The Kunts have made it to No 5 in the Christmas charts with their not-so-festive track Boris Johnson Is A Cunt.
The chart position is a remarkable achievement in the most keenly contested Top 40 of the year for a track that, by its nature, cannot get any airplay.
The track is just 56 seconds long, and its entire lyrics comprise a repetition of the title. The official BBC website said the track was just called Boris Johnson, and was recorded by 'the Ks.'
Edinburgh Fringe favourite Kunt And The Gang – who is just one, anonymous performer, teamed up with Carsehole on guitar, Skidmark on bass and Fucksticks on drums to record the track.
The band now plans to head out on tour in 2021, if there are any music venues left.
After the chart was revealed, Kunt tweeted: 'Well done everyone and thanks so much for all support in this shit old year… Gargantuan effort. We've certainly got our point across.
'The entire campaign, marketing, promotion, recording, and production costs was £10.
LadBaby became only the third act in UK chart history to score three straight Christmas number one singles with his pastiche Don't Stop Me Eatin. It followed 2018 No1 We Built This City... On Sausage Rolls and I Love Sausage Rolls, from last year.
The YouTube star, real name Mark Hoyle, equalled the record of The Beatles and the Spice Girls.
For comedy fans, the campaign is now on to get Comin' Over Here – an Asian Dub Foundation track based on a Stewart Lee routine - to be No1 on New Year's Day.
The aim is to get the track, which mocks anti-immigrant sentiment, to top the charts on the day the Brexit withdrawal Agreement expires and Britain severs all ties with Europe.
Proceeds from the track - which is available here - will go towards Kent Refugee Action Network.
Published: 25 Dec 2020