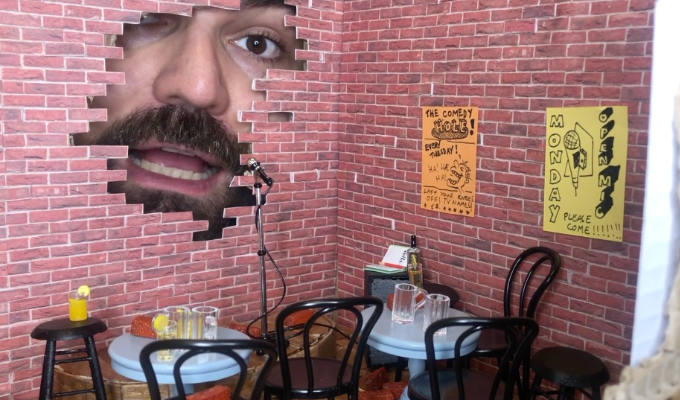 John-Luke Roberts records a vinyl album
John-Luke Roberts has recorded a new comedy album, It Is Better, which he hopes to release on vinyl.
The show – his ninth – was designed to be performed without a live audience, and features its own score.
Plans to record a live LP were scuppered by the pandemic, but Robert explained: 'I realised my favourite comedy records didn't have an audience.
'So I sat down thinking of albums like Sir Henry at Rawlinson End and Ivor Cutler's Dandruff and grew more and more excited at the prospect. Without an audience, a comedy record can achieve a startling intimacy.'
It Is Better is, he added, intended to be 'listened to - ideally in the evening, in a comfortable chair, by a warm fire, with a nice drink, while long-thought extinct beasts rampage through the streets outside'.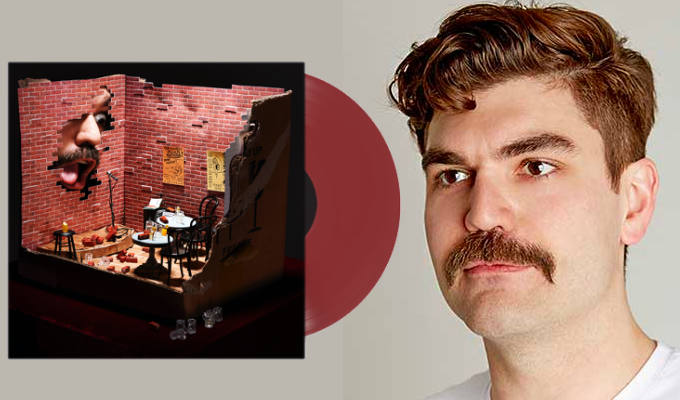 Theatrical composer John Chambers scored a soundtrack and photographer Natasha Pszenicki shot a cover, based around a doll's house-scale comedy club Roberts built during lockdown.
He said: 'They closed the comedy clubs and the theatres, so I built one as a not-entirely-successful coping mechanism.'
The show has been recorded by Monkey Barrel Records, a spin-off from in the Edinburgh comedy club of the same name, which today launches a crowdfunding campaign to raise the £2,500 needed to put the album into production.
If they hit their target, the LP will be released in March – the fourth title from the label and its first on vinyl.
Here is a trailer:
Monkey Barrel's other releases are from John Kearns, Olga Koch and Iceland's Ari Eldjárn.
Published: 11 Dec 2020
What do you think?