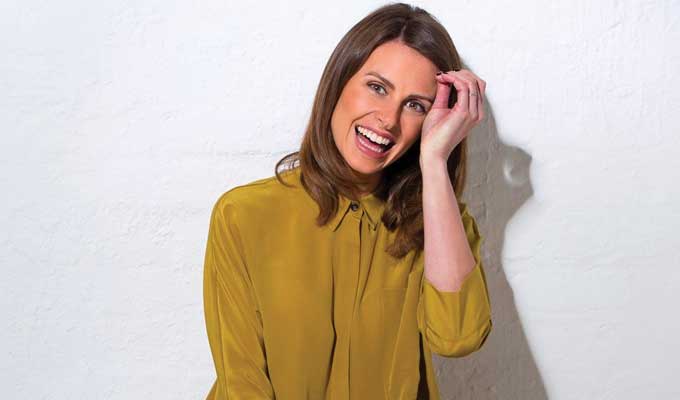 Ellie Taylor writes her mumoir
Ellie Taylor is writing a book about her experience of becoming a mother.
My Child And Other Mistakes, due to be published in July next year, is sub-titled: 'How to ruin your life in the best way possible.'
The Mash Report comedian has a two-year-old daughter, and in 2018 hosted an episode of Live At The Apollo while pregnant.
The blurb from publisher Hodder Studio describes the book as an 'honest, hilarious and moving account of the whys and hows of having a baby' and 'perfect reading for expectant mothers and fathers everywhere'.
It adds: 'The book will be an 'honest lowdown on motherhood and all its grisly delights, asking the questions no one wants to admit to asking themselves - do I want a child? Do I have a favourite? Do I wish I hadn't had one and spent the money on a kitchen island instead?'
Publisher Myfanwy Moore, a former BBC head of comedy, told The Bookseller: 'I'm delighted to be working with the funny and never knowingly maternal Ellie Taylor on her first book, which is a wickedly honest and hilarious look at being at the frontline of early parenthood.'
Taylor added: 'Becoming a mother has been the most transformational, brilliant, horrendously awful thing I have ever done and I feel incredibly passionate about sharing honest accounts of pregnancy, birth and life with a ratbag child.
'Now at least, when I walk past a pregnant woman I can just hand her this book rather than my standard reaction - embracing her tightly as I whisper in her ear. "You've ruined your life, but in the best possible way".'
• Order My Child And Other Mistakes from Amazon.
Published: 30 Nov 2020
What do you think?