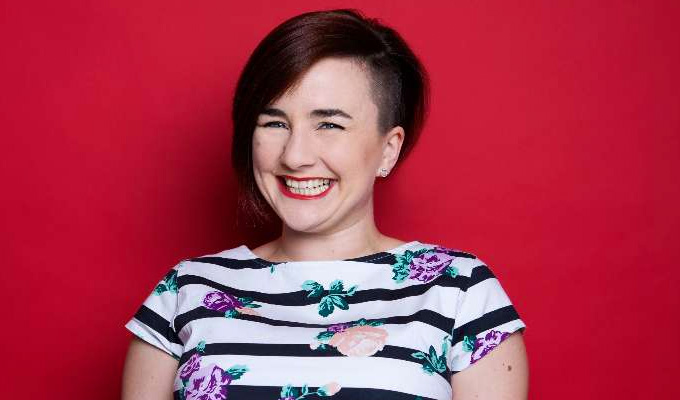 'The same old boring comedians will survive this pandemic'
The Covid pandemic will make comedy a much less interesting artform, stand-up Laura Lexx fears.
She said the lockdown that has all-but obliterated the scene will most affect the comedians least able to afford it.
'I worry that the same boring people will survive it,' the comic said at the Chortle Comedy Book Festival this week. 'The people who can afford it, the people signed up to the big agents…
'I know so many brilliant people who were just about earning a living from comedy, and I don't know if they will come back. It'll be the same boring rich people coming back.'
But she also indicated that she didn't miss the Edinburgh Fringe this year, branding the festival a 'tedious con that bankrupts those who can't afford it and rewards those who would have been rewarded anyway'.
Lexx was appearing at the festival to promote her book Klopp Actually: (Imaginary) Life with Football's Most Sensible Heartthrob, in which she imagines life being married to the Liverpool manager.
Interviewer Emma Kennedy asked the comic if the title was 'a cry for help aimed firmly at your husband', Tom Livingstone from improv group The Noise Next Door.
'No, it's in a roundabout way a thank-you to Tom for being so brilliant,' she said. 'In terms of being the absolute anchor to my anxiety, he is everything in my world.'
And although it was a based on a simple, silly premise she said there was also 'something of substance, more than smut' behind the book as there was a self-help element about addressing anxieties.
She revealed that she had sent a copy to Klopp via a mutual contact, but hadn't heard back yet. 'I'd really hope he finds it funny,' she said. 'But the book isn't really about him.'
Klopp Actually is the first in a two-book deal Lexx signed with publisher Two Roads. The second, Pivot, will be a novel about an amateur women's netball team
She said: 'I had this TV idea knocking around for a while. It's about Jackie, who's retired, 56 and her husband walks out on her, so she sets up a netball team to giver her life some purpose.
'I wanted a vehicle for a female-led drama that wasn't about children or working in the same place and I thought how to men get together in these things? Sport.'
• The comedy book festival continues today with Outnumbered creator and panel-show regular Andy Hamilton: at 7pm and a session about free speech and the business of stand-up, through the prism of the New York Comedy Cellar, at 9pm. Click here for full details of all the festival's sessions.
Published: 20 Nov 2020
What do you think?