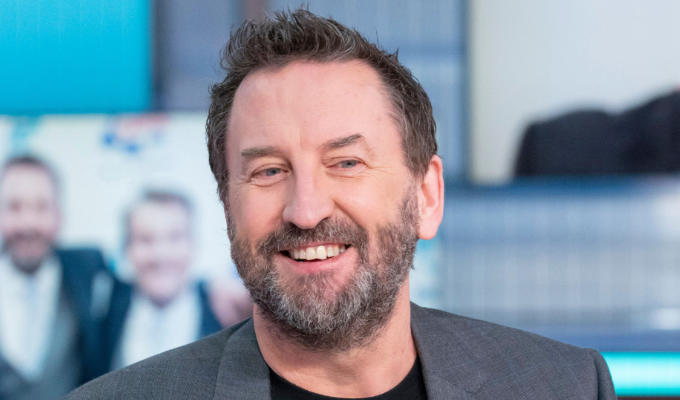 Lee Mack is to host a new ITV primetime quiz show
Lee Mack is to host a new ITV primetime quiz show, The 1% Club.
The show stars with 100 contestants, who answer a series of questions, beginning with one that 90 per cent of British people knew, and ending with one only 1 per cent of the country would get right.
Each contestant starts with £1,000 and one free pass, but if they answer incorrectly, they are out and their money goes into the prize pot, so the winner stands to take home £100,000.
Makers Magnum Media say the show will appeal to all ages and backgrounds because, 'unlike most quizzes, you don't need to swot up on general knowledge to do well – all you need is logic and common sense'
ITV adds: 'As the questions get harder and the contestants numbers dwindle, host Lee breaks the tension with his quick-fire wit, teasing the contestants as their brains do somersaults in the battle to make it to the end of the show.'
Mack recently co-hosted woodworking show The Chop for Sky – buth the show was pulled after viewers noticed that the tattoos of one of the contestants appeared to contain far-right messages.
Eight hour-long episodes of the The 1% Club are scheduled to air on ITV this winter.
The 1% Club production credits
Made by: Magnum Media
Executive producers: Andy Auerbach and Dean Nabarro
Ordered by: Sue Murphy, ITV's head of factual entertainment and Satmohan Panesar, commissioning editor factual entertainment.
Published: 12 Nov 2020
What do you think?