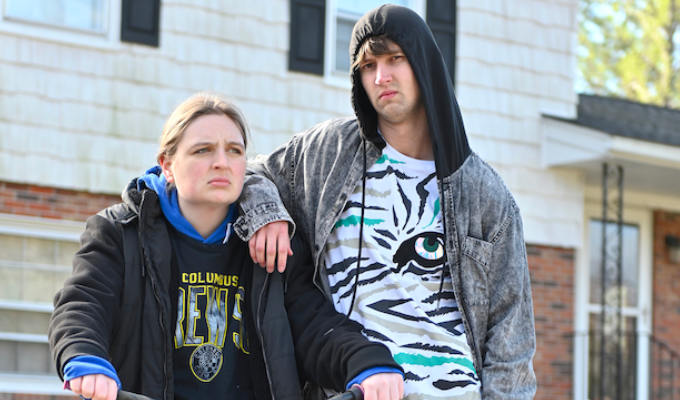 This Country's US remake gets the green light
The US remake of This Country is officially going ahead, with the Fox network ordering 14 half-hour episodes.
That's almost as many as the 19 that siblings Daisy May and Charlie Cooper made in total for the BBC over three years.
According to Hollywood website Deadline, the commission came on the strength of just one day's filming of a pilot episode, shot before Covid shut down production.
The new version is written by Jenny Bicks, who previously worked on Sex And The City, and directed by Bridesmaid's Paul Feig.
Feig said: 'Jenny and I are so excited to bring this amazing series to the American public. We have assembled a cast of comedic superstars who have taken the hilarious groundwork laid by Daisy and Charlie Cooper and made it their own.'
Set in the fictional Ohio town of Flatch, the new series revolves around cousins Kelly, played by newcomer Chelsea Holmes, a Chicago-based improviser, and Shrub Mallet, played by Sam Straley, who starred in ABC sitcom The Kids Are Alright.
It also stars American Pie actor Seann William Scott as the calm and optimistic Father Joe, based on Paul Chahidi's Rev Francis Seaton in the UK original. Aya Cash, Taylor Ortega, Justin Linville and YouTuber Krystal Smith co-star.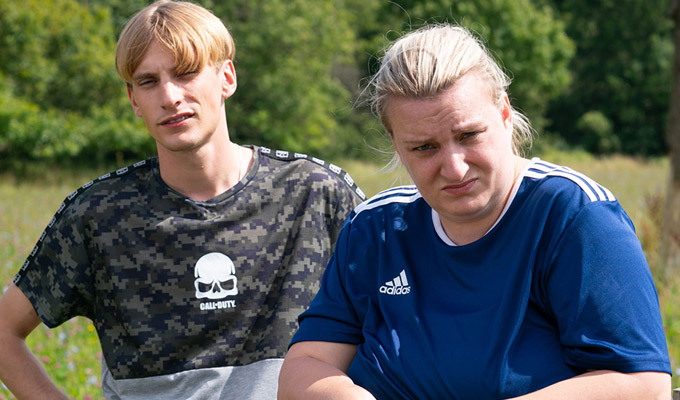 The Coopers, above in character, are executive producers on the Fox remake, along with Bicks, Feig and a host of others.
Published: 30 Oct 2020
What do you think?