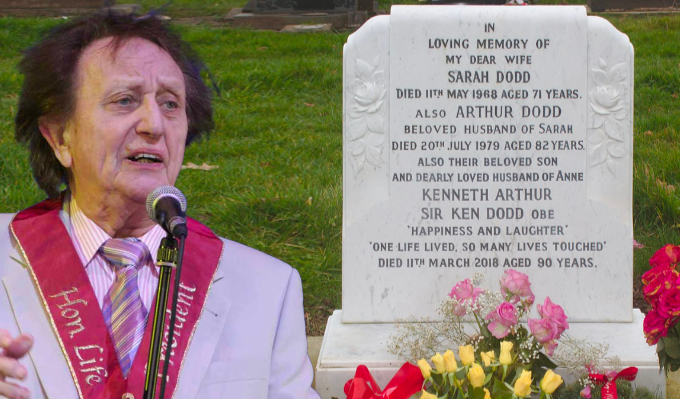 Ken Dodd's grave desecrated
Sir Ken Dodd's grave has been desecrated by vandals.
The comedian's headstone has now been removed from Allerton Cemetery in Liverpool so the offensive graffiti can be scrubbed off.
It is not known what was written on the monument. But Cilla Black's grave was also vandalised at the same tine with the words: 'John Lennon fuck off'. Her headstone was repaired on site.
A post in a community Facebook group claimed the graffiti was 'offensive' but the exact nature of the vandalism has not been confirmed.
A Liverpool City Council spokesman said they were 'appalled' at the damage.
Sir Ken died in 2018 at the age of 90, three years after Black died at 72.
Published: 28 Oct 2020
What do you think?