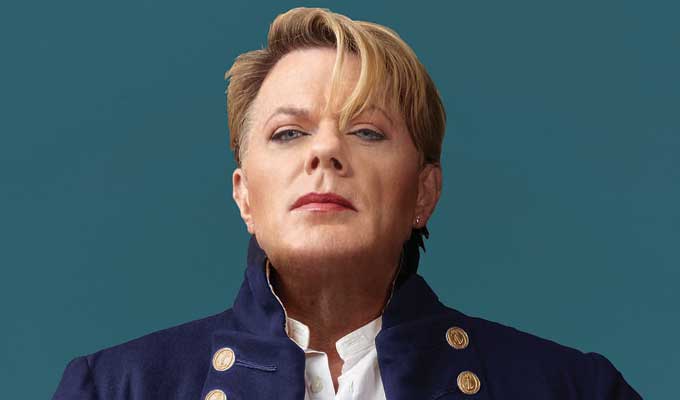 Eddie Izz back...
The best of the week's live comedy. These are outdoor and socially-distanced gigs. Check with venues about party size restrictions and any other requirements. Most shows require advance booking. Use the search panel for full listings by date and region.
Sunday October 18
LONDON: There's another strong line-up at Laugh Out London's two shows at Costa Del Tottenham tonight, with that epitome of white privilege, Ivo Graham, mischief-making Rosie Jones and gregarious MC Rich Wilson.
Monday October 19
MANCHESTER: Now is the time to support the Frog & Bucket, so unfairly denied government bailout cash when other clubs received hundreds of thousands of pounds. On Mondays, the venue is currently running the 'world series' of its Beat The Frog competition for new comedy talent, with Emily Cartwright, Dean Coughlin, Matt McCall, Paul Holliday, Alice India Garwood, James Connell, Howard Anstock and Katie Price competing tonight.
Wednesday October 21
LONDON: Ed Gamble, who's familiar from TV, and Garrett Millerick, who ought to be, make for a formidable bill at the Phoenix Artist Club, beneath the West End Theatre of the same name, tonight.
Friday October 23
LONDON: Eddie Izzard headlines a Comedy Store line-up at the Forum in Kentish Town tonight and tomorrow, And tickets for both nights are still available here
WORTHING: The smartly self-analytical Mark Watson is one of the few comics still touring, despite the impact of social distancing on audience numbers. He explores his anxiety in How You Can Almost Win at the Pavilion tonight.
Saturday October 24
LONDON: The powerful Off The Kerb agency is showcasing some of its acts in the charmingly rough-hewn Alexander Palace Theatre tonight. The Last Leg's Adam Hills leads a line-up that includes American grouch Rich Hall, News Quiz regular Angela Barnes and Rosie Jones. Tickets.
NOTTINGHAM: Barnstorming Nick Helm heads a great Just The Tonic bill at the Metronome tonight, alongside the inventively off-kilter Pat Cahill and jaunty loser Phil Ellis.
Published: 18 Oct 2020
What do you think?