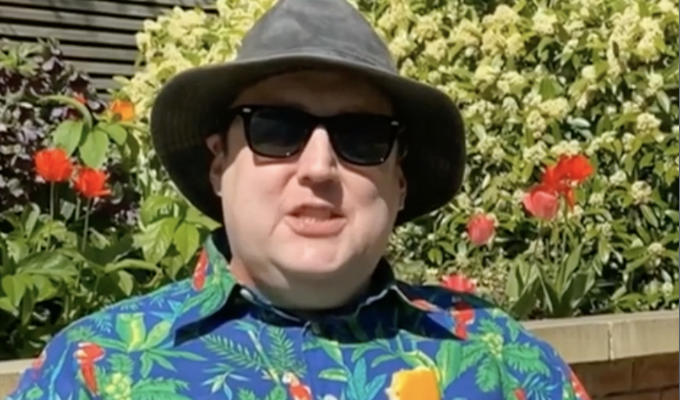 Did Peter Kay earn £1million for doing nothing last year?
Reports that Peter Kay made £1million in a year despite making just one charity appearance don't show the full picture, Chortle can reveal.
Newly filed reports from the comedian's production company, Good Night Vienna Productions show it had £24.8million in shareholder funds in March - up £1million on the previous year.
The results were seized on by the Daily Mail's Sebastian Shakespeare to show the comic's growing wealth.
But his report failed to mention another performing arts company that Kay owns – Hussein Traders Ltd – reported shareholder funds falling by almost exactly the same amount, to £7.6million.
Not that Kay is likely to be short of bungalow money. Almost all of Good Night Vienna's shareholder funds, £23.3million, is cash in the bank or on hand. Kay and his wife Susan are the only directors in the company, whose activities are listed as 'writing, performing and TV production'.
Any earnings are likely to be down to interest and residual earnings from repeats of Kay TV shows since his only on-screen appearance was the BBC fundraiser The Big Night In back in April, pictured. He also released an audio-only episode of Car Share during lockdown.
The comedian has largely stayed out of the spotlight since abruptly cancelling a sell-out tour because of 'unforeseen family circumstances' three years ago.
A third company Kay owns, Good Night Vienna Productions (Car Share) has a small and steady £10,000 shareholder deficit.
Published: 15 Oct 2020
Recent News
What do you think?