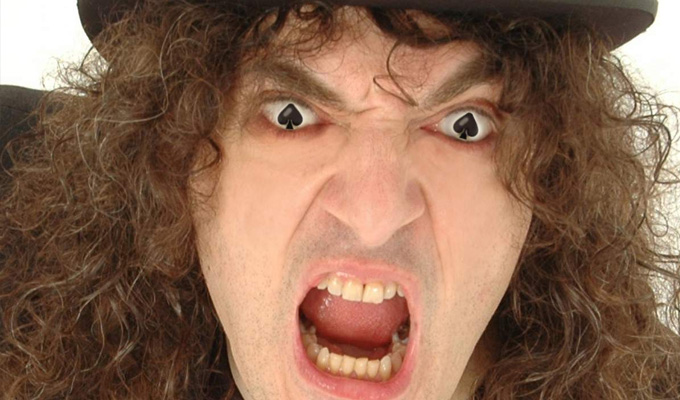 Jerry Sadowitz auctions HIMSELF on eBay
Jerry Sadowitz is auctioning himself off on eBay.
Or to be precise, he's offering a private comedy-magic gig to the highest bidder.
The notoriously offensive performer said that he's turned to the auction site 'due to coronavirus fucking up any chance of income'.
The 59-year-old will stage a show for the winner and up to four socially distanced guests in their home, which will comply with the rule of six.
And in the listing, Sadowitz jokes that: 'Condition of the performer is "used" as is some of the material.'
The gig can take place any night in December, but he cautions, in capital letters: 'Seller reserves the right not to do the show for any reason whatsoever.'
Bidding currently stands at more than £300, and the winner will also be responsible for covering the comedian's travel and – if needed – overnight accommodation costs.
Published: 8 Oct 2020
What do you think?