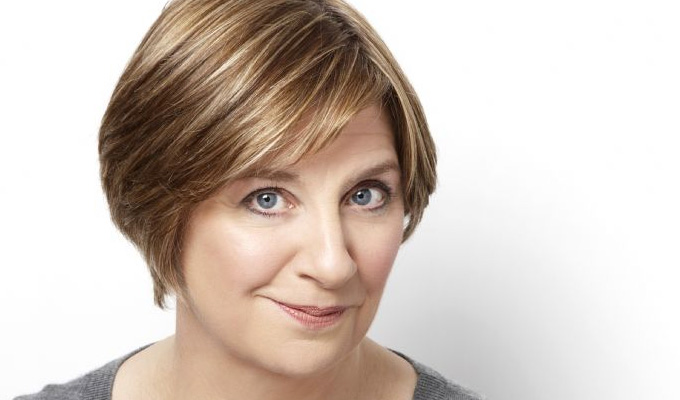 BBC orders a tribute to Victoria Wood
The BBC is to pay tribute to Victoria Wood using a newly unearthed list of her favourite sketches.
The comedian had written down what she considered to be her best performances in a personal notebook before she died of cancer in 2016 at the age of 62.
Now her manager Phil McIntryre, who is also a TV producer, will use the previously unknown list as the basis of the two-part special, which has the working title Victoria Wood's Secret List.
As well as more than 20 sketches, the programmes will also contain previously unseen clips, photos and scripts from her personal archive.
Producer Lindsay Jex said: 'Victoria had planned to make a whacking great compilation of her work but sadly, never got around to it.
'The list of sketches discovered after she died are all classic Victoria Wood comedy gold, and together with previously unseen footage, photos and scripts from her personal archive, these two unique shows will be a huge treat for Victoria's fans.'
Jo Wallace, acting controller of entertainment commissioning at the BBC, added: 'Victoria Wood was without question one of the most brilliantly talented and fantastically funny comedians of our generation.
'It is an absolute honour to be able to share with viewers her personally selected favourite moments and lots more besides in this very special trip down memory lane.'
The tribute is expected to air at the end of the year.
• The Daily Telegraph has been running extracts from a new biography of Victoria Wood this week. Read part one here, and part two here.
Published: 3 Oct 2020
What do you think?